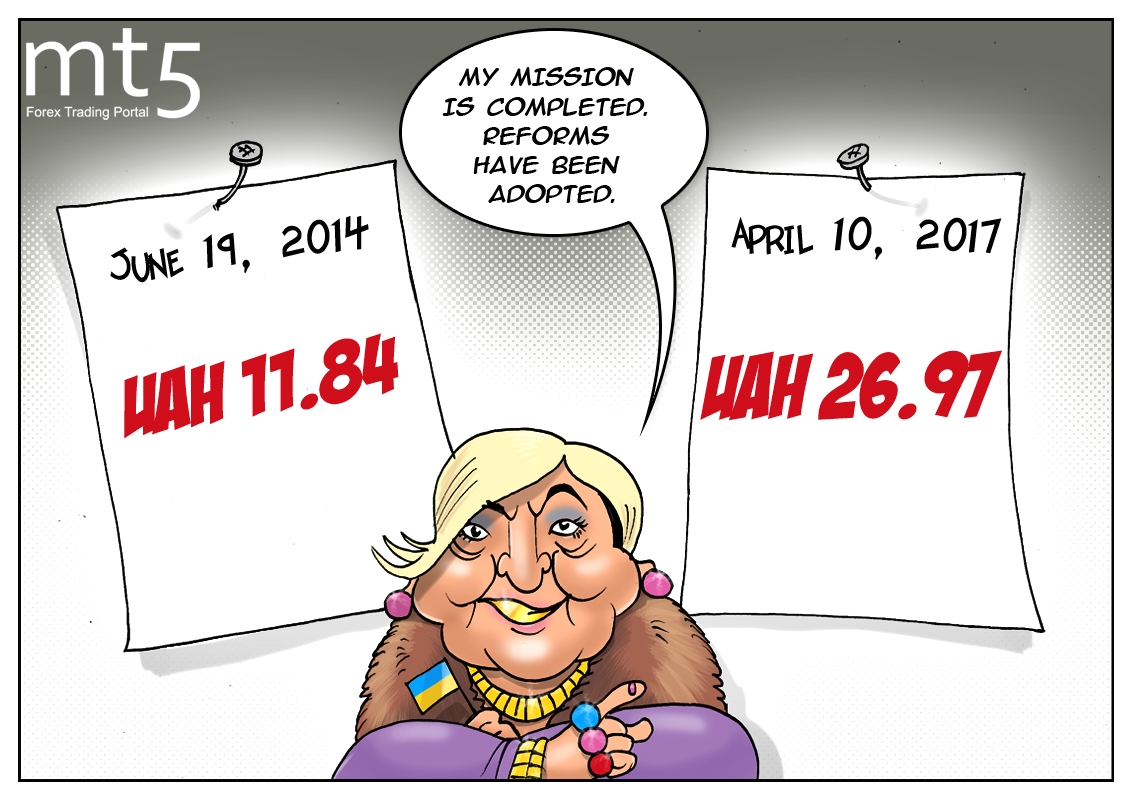 NBU Governor resigns after death threats and hate campaign
Apparently, the latest hate campaign and death threats forced the Governor of the National Bank of Ukraine to leave her post. Valeria Gontareva submitted her resignation to Ukraine President Petro Poroshenko, effective May 10. She stated that if the Verkhovna Rada votes for her resignation earlier, she would leave this post before the set date. In addition, Gontareva said that her resignation wouldn't change the central bank's policy or its board in the near future. Her successor has not yet been chosen.
In early April, Valeria Gontareva's home was surrounded by protesters who behaved very aggressively. The protest campaign led to damage of personal property. The protesters not only chanted their demands, but also drew a piggy bank wrapped in the Russian flag on the wall of her house. The massive protest was triggered by the statement of Artem Sytnik, the Chairman of the National Anti-Corruption Bureau of Ukraine, who announced that the NBU management is under suspicion of embezzlement of funds that have been allocated to refinance several commercial banks.
Valeria Gontareva took over at Ukraine's central bank in June 2014. Before that, she had been the chair of the board of directors at Investment Capital Ukraine LLC for seven years.
Published: 2017-04-14 14:54:00 UTC