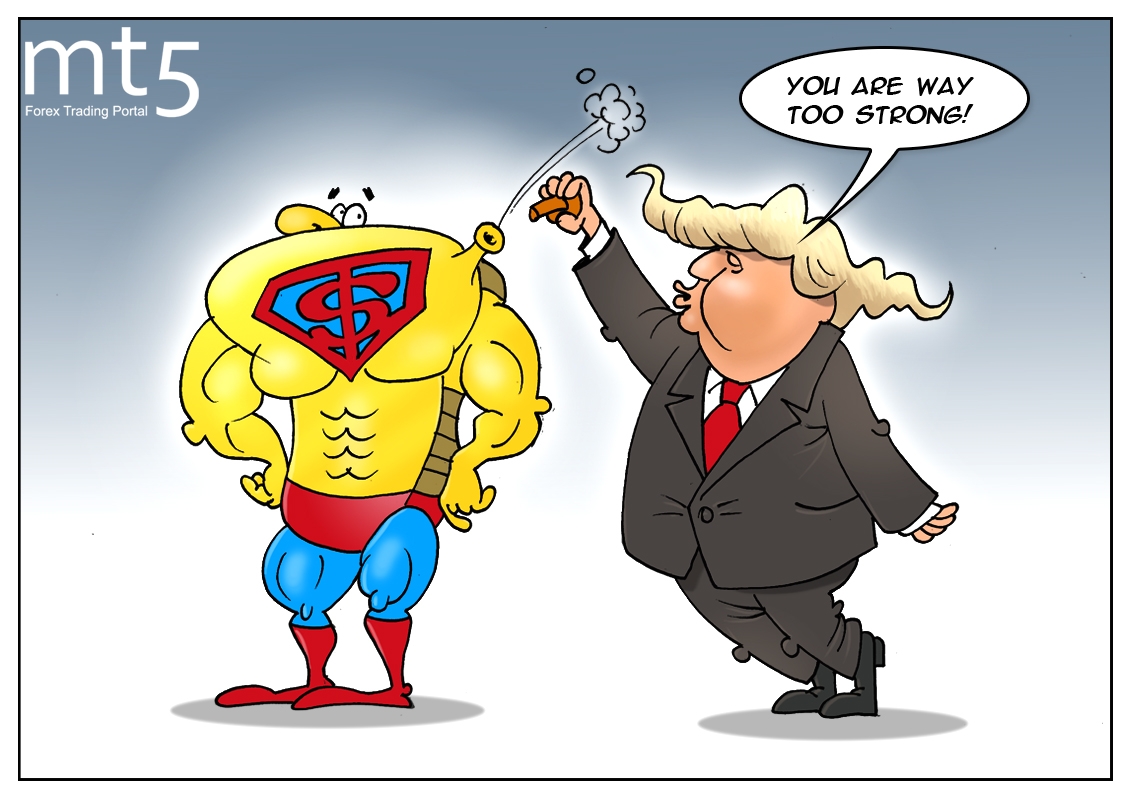 Greenback plunges after Trump calls it too strong
One Trump's statement was enough to make the dollar take a nosedive. Right after the US President had said that the national currency was too strong against other majors, the greenback declined sharply. "I think our dollar is getting too strong, and partially that's my fault because people have confidence in me. But that's hurting - that will hurt ultimately. It's very, very hard to compete when you have a strong dollar and other countries are devaluing their currency," Trump said.
This statement triggered a massive selloff on the forex market with the US dollar losing most of its gains against other majors. Apart from too strong national currency, Trump spoke about the Fed's monetary policy and relations with China. The US strongman has changed his aggressive rhetoric towards China, saying that this country never was a currency manipulator, though previously Trump had expressed quite the opposite opinion.
A few weeks before, Trump fervently criticized China's currency policy. Besides, the President sounded more optimistic about the Fed's Chairperson. He said that he met with Janet Yellen and hasn't decided yet on replacing her when her term expires, though during his presidential campaign Trump promised to appoint a new head of the Federal Reserve.
Published: 2017-04-14 12:48:00 UTC