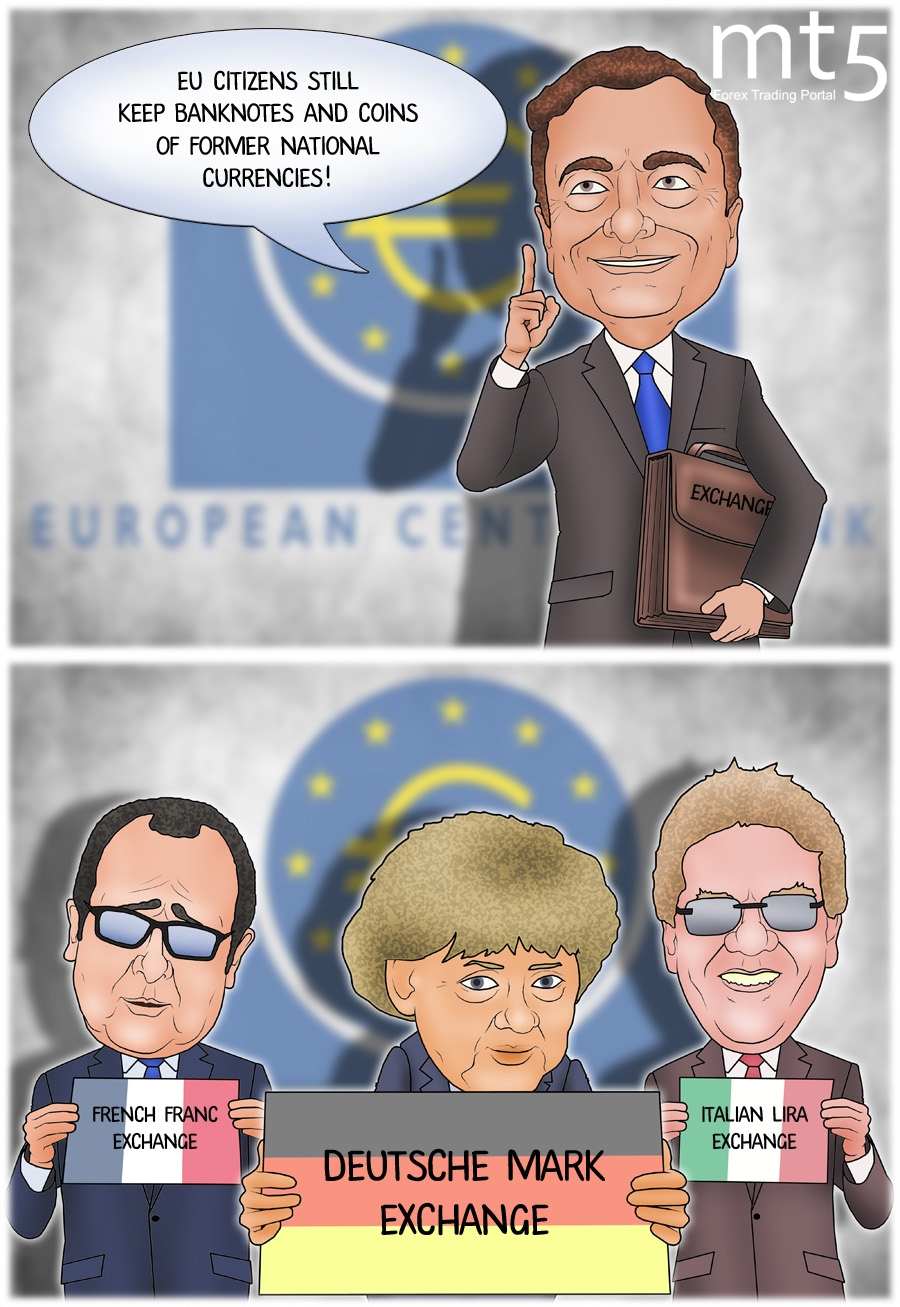 Europeans keep 15 billion euro in outdated money
Citizens of the European Union still keep banknotes and coins of former national currencies worth more than 15 billion euros, Bloomberg reports.
Deutschmarks account for almost half of this sum (6.5 billion euros), followed by the French franks (1.9 billion euros) and the Spanish pesetas (1.5 billion euros).
Nearly third part of this money is worthless as the central banks of some European countries no longer exchange former national currencies. Particularly, outdated money cannot be exchanged in France, Italy, Finland and Greece.
However, the Bundesbank said it will not set any deadlines for exchanging Deutschmarks.
Last year, the Bank of Italy lost a court case and was ordered to exchange outdated liras. The claimants complained that the central bank had shortened the deadline for cash swaps by 3 months in 2011 so some citizens were not able to exchange their money.
The euro is the official currency of 19 eurozone countries which include Austria, Belgium, Germany, Greece, and Ireland, as well as Spain, Italy, Cyprus, Latvia, Lithuania, and Luxembourg. Additionally, Malta, Netherlands, Portugal, Slovakia, Slovenia, Finland, France, and Estonia form the euro area. The single currency was introduced in non-cash form on January 1, 1999 while on the first day of 2002 the euro banknotes and coins were put into circulation. The euro replaced the European Currency Unit which was used in the European monetary system from 1979 to 1998.
Published: 2017-04-13 16:03:00 UTC