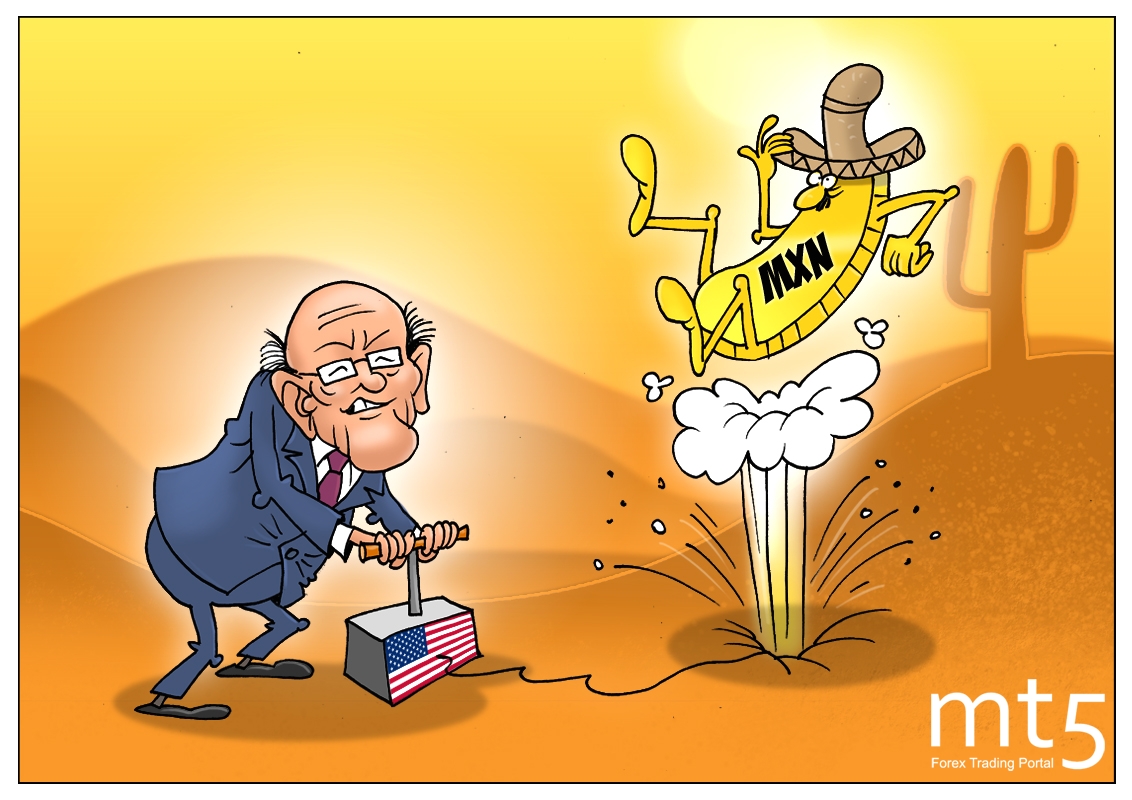 US Commerce Ministry boosts Mexican peso
The United States changed its stance on trade relations with Mexico. A few statements from new Secretary of Commerce Wilbur Ross were enough to trigger a rapid growth of the Mexican peso against the US dollar.
Donald Trump's tough remarks on trade with Mexico crushed the peso, which continued to weaken after every Trump's speech. Wilbur Ross unlike his boss does not rush to end trade relations with the neighbor: he intends to maintain the current North American Free Trade Agreement (NAFTA) and is open to negotiations with the Mexican government. 79-year-old Wilbur Ross, also known as the King of bankruptcies, expects not only to stimulate growth of the US economy, but also to strengthen the peso. Ross said that it is a good time to leave harsh statements and mutual accusations aside and start talks. This statement triggered an immediate growth of the peso by 1.87 percent against the US dollar. "The peso has fallen a lot, mainly because of the fear of what will happen with NAFTA. I believe that if we and the Mexicans make a very sensible trade agreement the Mexican peso will recover quite a lot." Wilbur Ross said.
Since mid-2014, the Mexican currency has been under serious pressure which intensified after the victory of Donald Trump. However, the new US Secretary of Commerce managed to soften it slightly by his comments.
Published: 2017-03-13 16:25:00 UTC