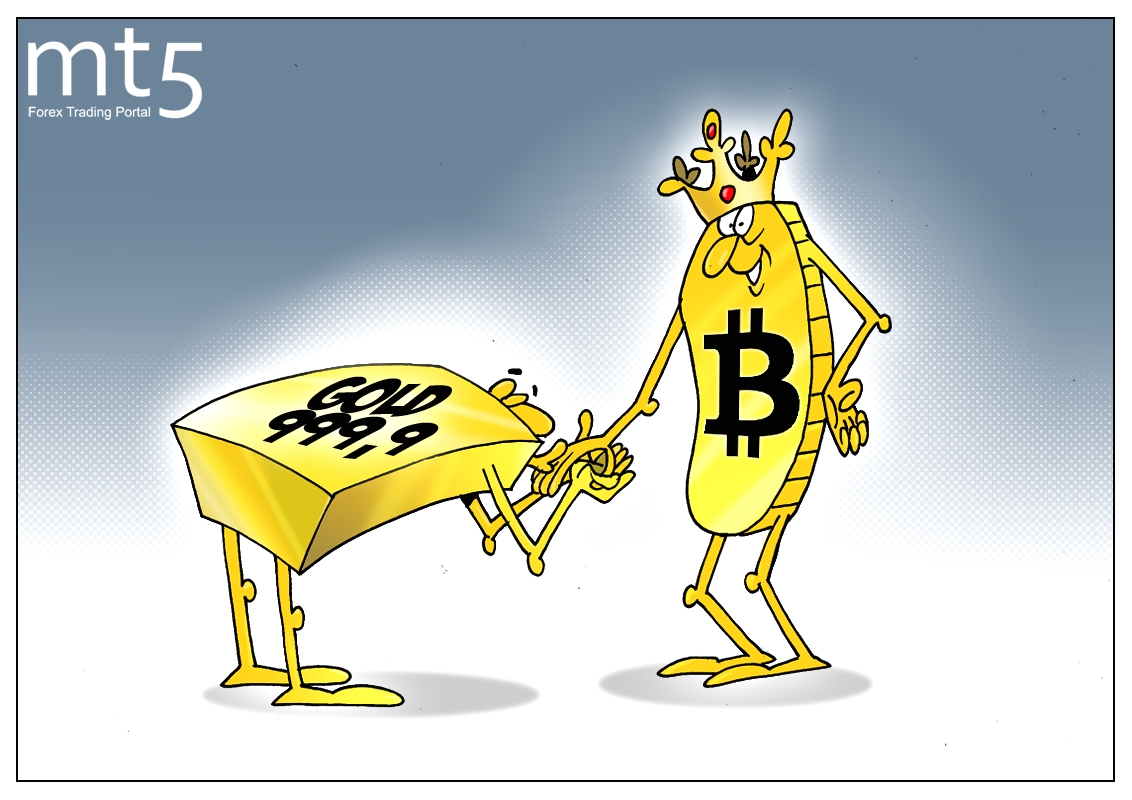 Cryptocurrencies to overshadow glitter of gold
The financial spheres – both real and virtual – witnessed a fateful moment. For the first time on record the digital currency rates climbed above the cost of a troy ounce of gold. The precious metal, that has been considered a symbol of prosperity for thousands of years and was used as a payment instrument, gives way to the Bitcoin.
Some experts think that cryptocurrencies will get more popular despite being prohibited in some countries. Many global banks are already using the Bitcoins. Moreover, some of them have announced plans to issue their own cryptocurrencies. Head of Deutsche Bank John Cryan thinks that these virtual money have a sparkling future. He expects the digital currencies to replace paper cash which in its turn became a substitute to gold. Speaking about the Bitcoin, the speed of its expansion is really impressive. Since 2009, the year of its appearance, this cryptocurrency has experienced ups and downs. All in all, it managed to prove its worth. The current high demand for the virtual money is contributed to a possibility that the US Securities and Exchange Commission will approve creation of the first exchange traded bitcoin fund called Winklevoss Bitcoin.
Additionally, the Bitcoin's prospects are bright as the People's Bank of China is going to introduce its own prototype of the cryptocurrency. Probably, it will become the first central bank to issue virtual money that can be used to buy anything – from food to cars.
Published: 2017-03-10 16:39:00 UTC