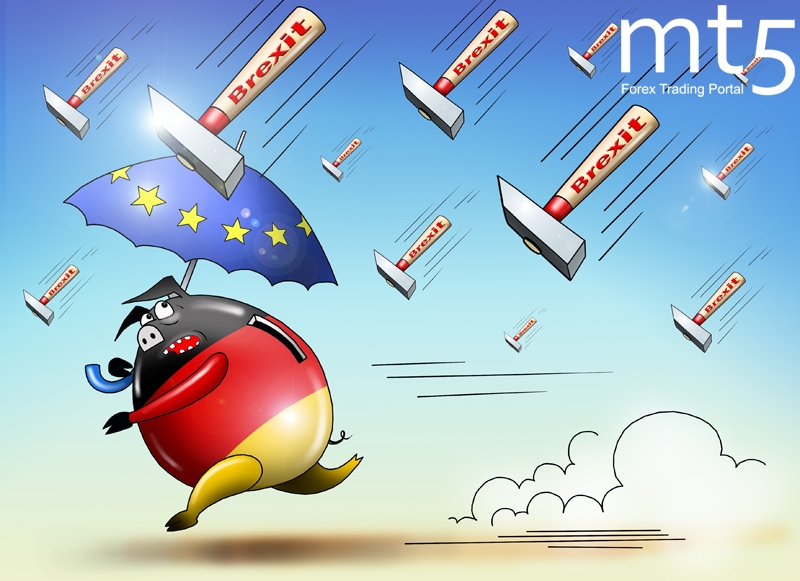 Germany may lose $1 billion because of Brexit
According to European Commissioner for Digital Economy and Society Guenther Oettinger, Brexit may cost Germany almost $1 billion. The European commissioner believes that an increase in Berlin's share of the European single budget is one of the possible scenarios. However, this may be acceptable given the benefits that are provided by the single market and common standards for the German and European economies on the whole.
The politician also noted that from the financial viewpoint, there can be two other extreme scenarios of Britain's exit from the EU.
"If the [EU] budget remains the same, other countries will have to help out [with substitution of Britain's share]. If we cut the budget by the volume of Britain's share, then no," the commissioner said.
Guenther Oettinger is optimistic about the future despite unpredictable consequences of Brexit and the policy of new US president Donald Trump. As for the upcoming elections in Europe, the commissioner believes they will not give a boost to rightwing and populist parties.
According to his estimates, pro-EU parties will win in the Netherlands, while Marine Le Pen in France will not get more than 30% of the vote. In Germany, Angela Merkel is expected to remain in power.
Published: 2017-02-17 15:06:00 UTC