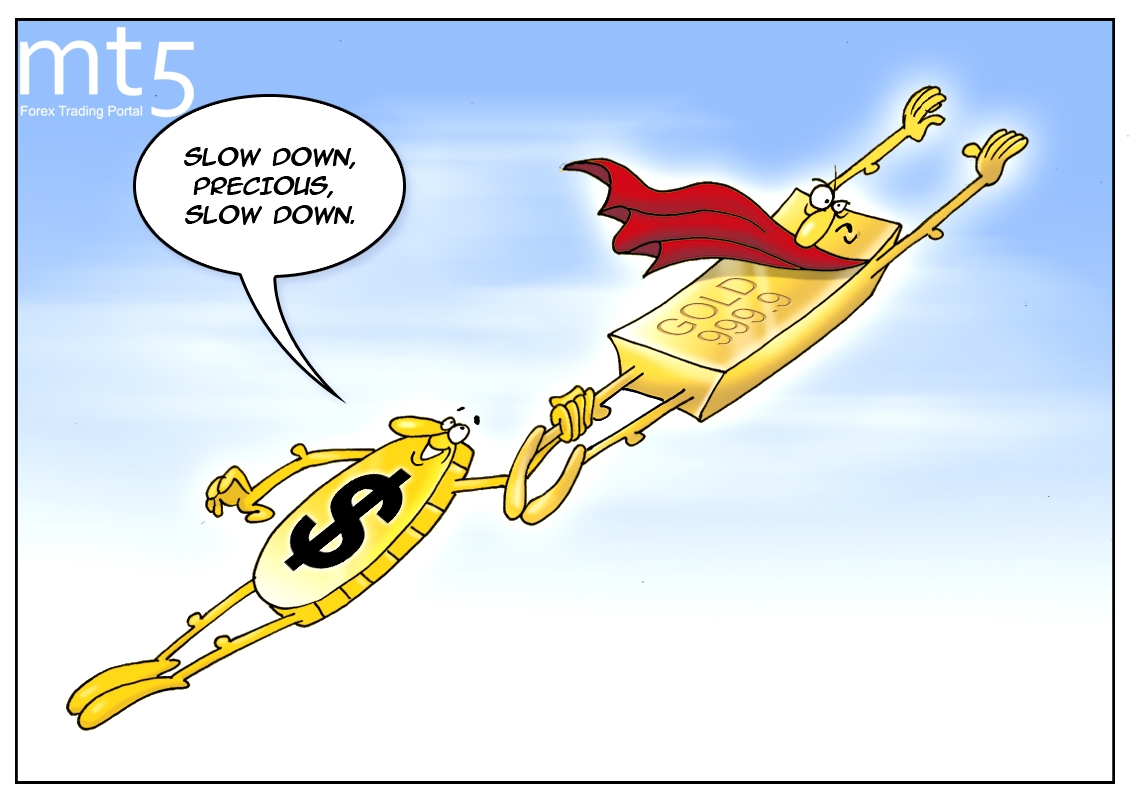 Firm USD takes shine off gold
Following a steady rally, gold is gradually drifting lower. The metal is losing ground as the US dollar flexed its strength against most major currencies. On the first days of February, gold hit a fresh two-month high at $1,225.30 a troy ounce, but a few days later went into a nosedive.
Investors have been closely monitoring the first steps of Donald Trump as a US President and the influence of his decisions on the US currency. So, Trump's moves and the firm US dollar made the precious metal shed $6.9 to trade at $1,212.5 a troy ounce. Besides, the gold price depends on the condition of the US labor market, in particular nonfarm payrolls. According to the report for January, the jobs market revealed a jaunty upward trend. Nevertheless, a long-term average of employment growth is not enough to ensure a notable wage increase. Analysts expect employment rates to decline as the economy is close to the full employment. Some experts assume that gold will remain in the bull market for long in case the US economy adds more new jobs on a regular basis as it was pledged by Donald Trump.
Meanwhile, investors are anticipating changes in the US labor market. At present, the bright spot is India being the only sales market where demand for gold in still on the rise. Domestic jewelers still buy the precious metal in big volumes after the government left import levies on gold unchanged for the next fiscal year.
Published: 2017-02-16 14:28:00 UTC