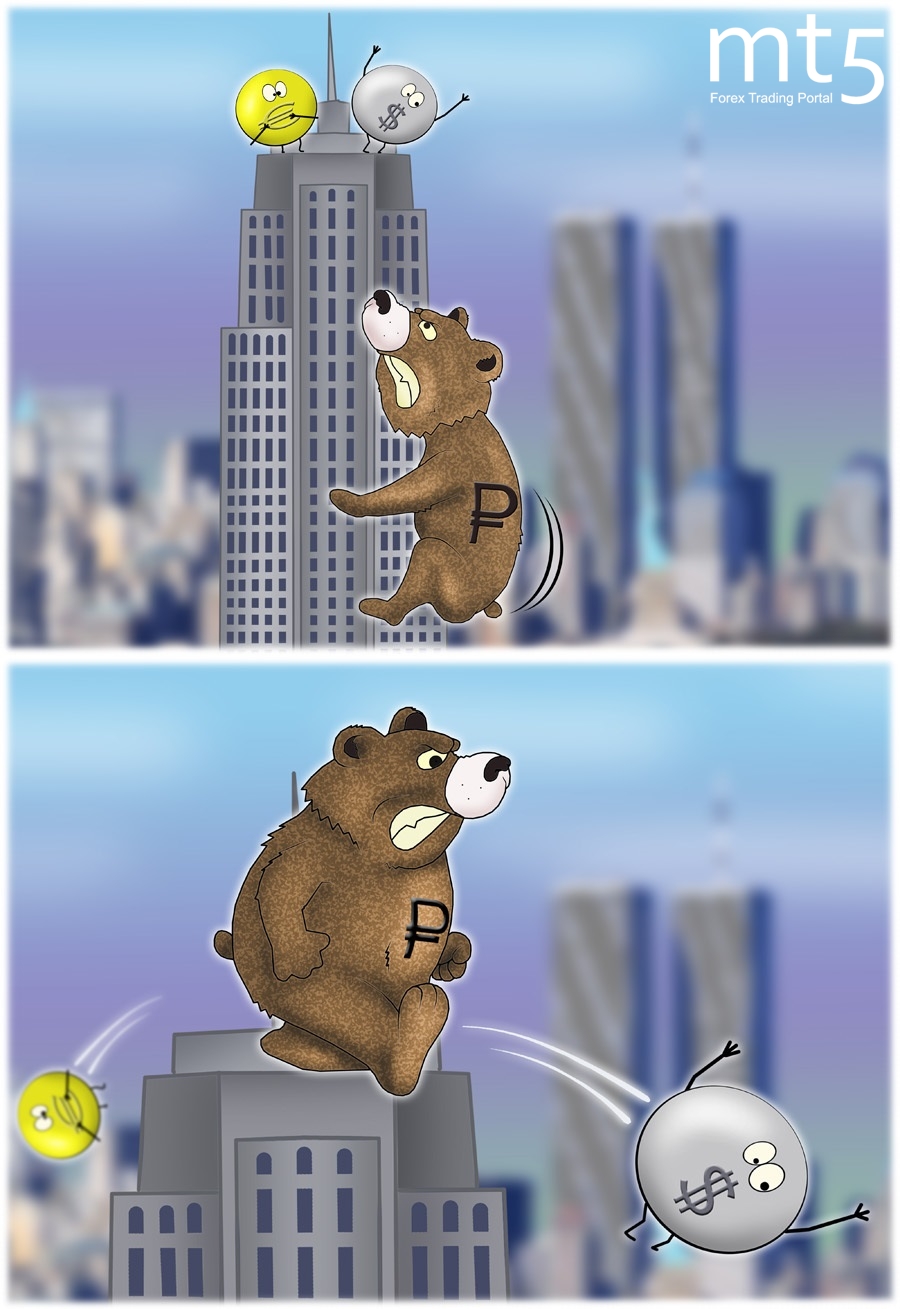 Euro and dollar rates against rouble reach new lows since summer 2015
According to the data provided by Moscow Exchange, the euro and US dollar exchange rates have reached new lows since July 2015. On February 10, the US currency depreciated to 58.52 and the euro was worth 62.65 roubles by 16:00 UTC+3.
The Russian currency is strengthening amid growing oil prices. Brent crude futures are trading at $56.69 per barrel.
The oil price has gained more than one US dollar amid data released by the International Energy Agency (IEA). It reports on the fulfillment of the global agreement on oil production cut. According to the agreement, the oil cartel Opec has slashed oil production by million barrels per day.
On February 9, head of the Central Bank of Russia Elvira Nabiullina said that the Russian government would continue a free float policy on the rouble. Meanwhile, she refused to consider the currency interventions, which started two days earlier, an attempt to influence the rouble's price.
The Ministry of Finance of the Russian Federation and the Central Bank of Russia will purchase foreign currencies in the internal market for 113.1 billion roubles until March 7. The volume of such interventions depends on the revenue from oil sales. The main aims of the buying and selling of foreign currencies are to decrease the rouble's dependence on oil price volatility and make the Russian economy more stable.
Published: 2017-02-16 06:21:00 UTC