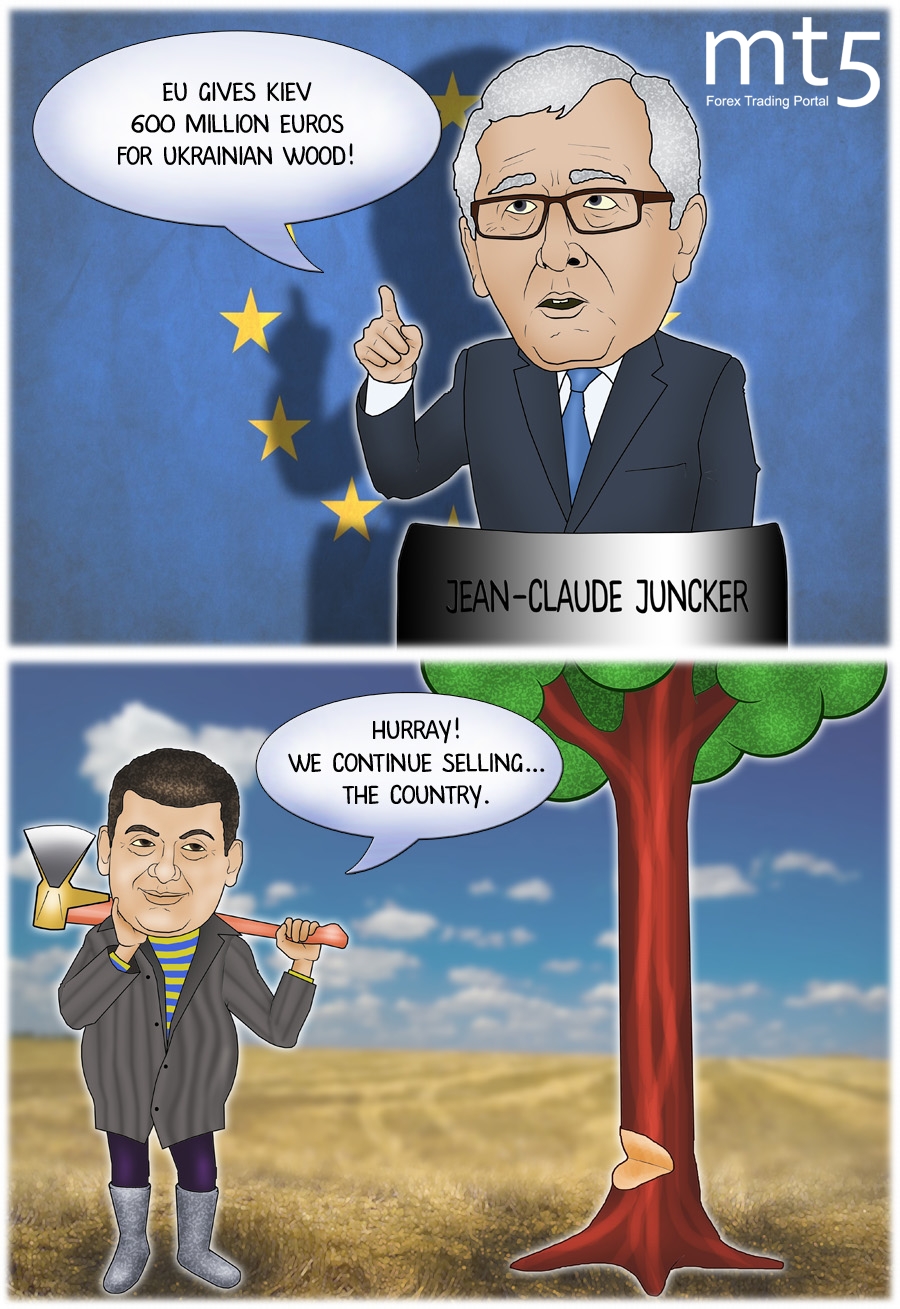 EU promises Kiev 600 million euros for Ukrainian timber
According to RIA Novosti, the European Union is to earmark Ukraine 600 million euros in the next few weeks. This was announced by European Commission President Jean-Claude Juncker on February 10 after talks with Ukrainian Prime Minister Volodymyr Hroysman.
"As the Ukrainian government introduces the bill to the parliament pertaining to removal of the ban on wood export, it is a reasonable condition to allocate 600 million. This will be done in the next few weeks," the European Commission chief said.
In December 2016, the International Monetary Fund gave Ukraine the second tranche of the financial assistance from the European Union, which equaled 55.125 million euros.
At the same time the European Union made a stand against the ban on exports of Ukrainian raw round wood. The statement says that it "contradicts the country's international obligations in terms of the World Trade Organization and the Ukraine–European Union Association Agreement".
In July 2015, Ukraine's president signed into law a 10-year moratorium on the export of timber, excluding pine. It came into force on November 1, 2015.
Published: 2017-02-14 15:47:00 UTC