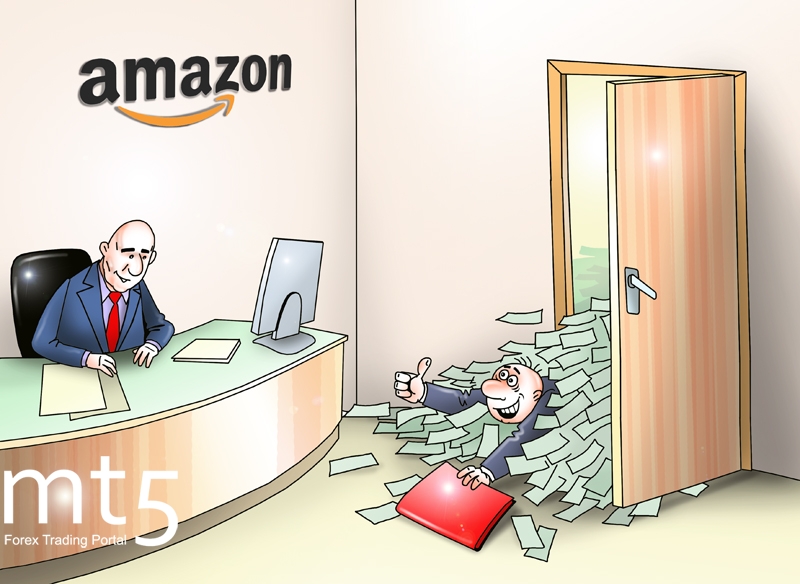 Amazon's net income skyrockets to $2.4 billion
US online retailer Amazon reported a 55% rise in its fourth-quarter profit, above its own forecasts. In 2016, Amazon's net income came in at $2.4 billion, compared with a net income of $596 million in 2015.
In the October-December period, the company generated net income of $749 million, or $1.54 per share, contrast to $482 million, or $1 per share, in the same period a year earlier. Meanwhile, its operating profit increased by 13% to $1.3 billion.
Analysts had expected the company to report revenues of $44.7 billion on earnings of $1.37 per diluted share. Amazon Web Services posted $3.5 billion in sales, up 47% from a year ago.
Amazon said its operating expenses rose by 23% to $42.5 billion. The company is forecasting revenue to be between $33.25 billion and $35.75 billion this quarter, up 14% to 23% than in January-March 2016. Operating income is expected to dip to $250 - $900 million from $1.1 billion in 2016. Analysts expect $36 billion in revenue in the first quarter.
Amazon's net income amounted to $2.4 billion or $4.9 per diluted share in 2016. The total revenue rose by 27% to $136 billion.
Over the past three month, the company's market value rose by 10%. In a year, it witnessed a 52% increase in the market capitalization.
Published: 2017-02-10 09:09:00 UTC