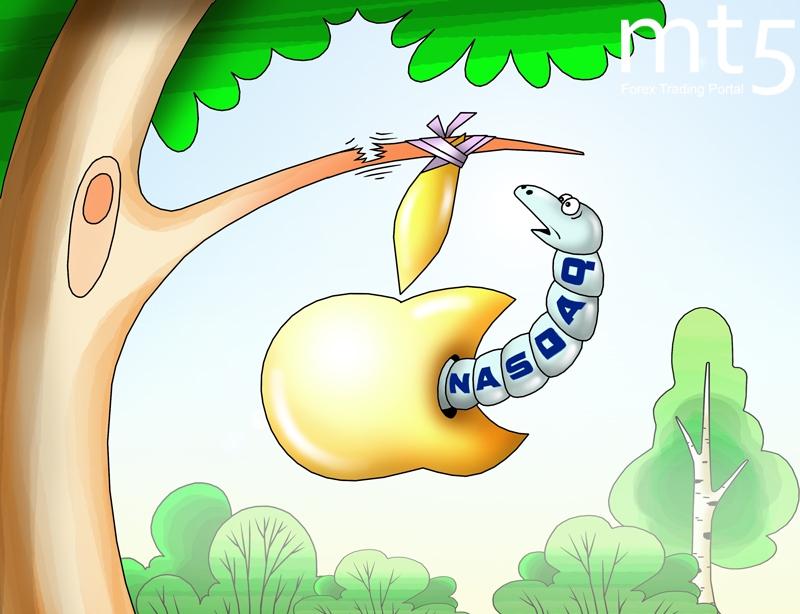 NASDAQ index supported by Apple
The reports of technological companies sharply returned investors to gloomy reality.
The Q1 financial data of social network LinkedIn turned out to be lower than the forecasts. So the company downgraded its income outlook for the next quarter. The LinkedIn shares lost 25% in price, thus demonstrating the strongest fall recently. The stocks dynamic for two years shows that the long-term investors did not earn anything. It was due to overstate corporate income.
There are some talks that the NASDAQ crisis in 2000 caused by a fall in stocks of 20% may be repeated. The problem is that many high-tech companies, including those developing social networks, do not generate income.
Moreover, the index fully depends on Apple Inc. In comparison with the year of 2014, the NASDAQ income rose 0.7%. Excluding the US corporation, the income of other companies fell 5%. Therefore, no one will support the fund bubble in technological sector if people stop buying iPhone, iPad, iPod, etc.
Published: 2015-05-08 15:27:00 UTC