Forex charts and quotes
| Currency pair | Bid | Ask |
| --- | --- | --- |
| EURUSD | 1.1757 | 1.1762 |
| GBPUSD | 1.2873 | 1.2878 |
| USDJPY | 109.19 | 109.24 |
| USDCHF | 0.9646 | 0.9651 |
| USDCAD | 1.2583 | 1.2588 |
| EURJPY | 128.40 | 128.45 |
| EURCHF | 1.1344 | 1.1349 |
| GBPJPY | 140.57 | 140.64 |
| GBPCHF | 1.2417 | 1.2430 |
| GOLD | 1284.16 | 1284.76 |
| SILVER | 16.960 | 17.000 |
| BTCUSD | 4061.40 | 4081.40 |
Sunday, 20 August 2017
Monday, 21 August 2017
Tuesday, 22 August 2017
| | |
| --- | --- |
| | EUR/NZD analysis for January 11, 2017 |
| | |
| --- | --- |
| | Gold analysis for January 11, 2017 |
Forex Analysis: 11 Jan 2017, 10:45 UTC+00
Global macro overview for 11/01/2017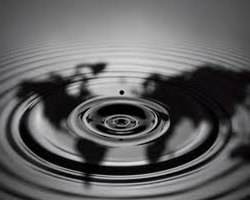 Global macro overview for 11/01/2017:
After a large drawdown last week, today's Crude Oil Inventories data are being highly awaited. The -7,051k barrels drawdown in actual inventories of crude oil, gasoline, and distillate, such as jet fuel, is expected toady to rose to the level of 900k barrels. After the latest OPEC meeting in Vienna in December 2016, all OPEC and non-OPEC members agreed to cut the oil output from January 2017 by close to 2 million bpd, but it looks like the oil supply glut will stay here in 2017 as well. The U.S. Energy Information Administration expects U.S. crude oil production in 2018 to rise by 300,000 barrels per day (bpd) year-on-year, according to its monthly short-term energy outlook released on Tuesday. In conclusion, the temporary agreement on oil production cut will not be enough to get rid of the supply glut in 2017 and this might be the next important topic for the OPEC next meeting.
Let's now take a look at the Crude Oil technical picture in the 4H time frame. The bears have managed to push the price lower towards the round number of $50 as the recent technical support at the level of 51.70 has been violated. Currently, the market is trading below all of the moving averages and it looks like the next technical support at the level of $49.94 will be tested soon.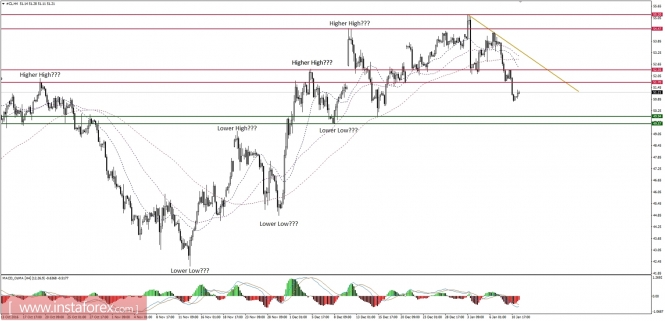 Show full picture
Published:
11 Jan 2017, 10:45 UTC+00
Recommend: Forex Analytics

▶

GBP/USD analysis for August 18, 2017


18 Aug 2017, 16:21 UTC+00

Views today

2268

▶

Fundamental analysis of USD/CHF for August 18, 2017


18 Aug 2017, 15:52 UTC+00

Views today

2227

▶

Technical analysis of NZD/USD for August 18, 2017


18 Aug 2017, 17:43 UTC+00

Views today

2222

▶

Technical analysis of USD/JPY for August 18, 2017


18 Aug 2017, 19:04 UTC+00

Views today

2166

▶

Technical analysis of GBP/JPY for August 18, 2017


18 Aug 2017, 18:17 UTC+00

Views today

2157
Analytics
Forex Info
Market Inside
Tools
Relax
Forex articles