| | |
| --- | --- |
| | AUD/USD Bullish outlook for April 06, 2012 (Daily Strategy) |
| | |
| --- | --- |
| | USD/CHF Technical Analysis and Trading recommendations for April 6, 2012 |
Forex Analysis: 6 Apr 2012, 10:54 UTC+00
Non-farm payrolls U.S -Fundamental Analysis, for April 06, 2012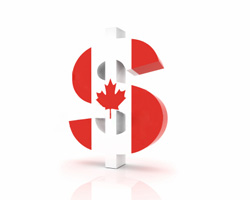 Friday was a special day in terms of releases of most important data of the month concerning the non-farm payrolls in the U.S., coinciding with Good Friday, which remains close to all major financial centers worldwide.
If we go back to April 2010 analyzing the data of March, we will see that the current situation is the same. This time employment grew only slightly remaining below expectations though this recovery is considered as stable considering the situation of the last two months. Also it coincided with the first positive figure for job creation since January 2008. If you look at the charts of the following months, this can be considered as one of the worst records during the periods of job losses in recent decades.
This time the situation is different. The U.S. economy is clearly on recovery and even Tim Geithner Treasury Secretary and one of the officials that always support skeptical views of Fed Chairman Ben Bernanke, said on Tuesday that now there is reason to be optimistic.
In March 207,000 jobs were expected to be created, revised from 227,000 in February. A figure, of course, is subject to revision. Also, it is expected that the unemployment rate remains at 8.3%, similar to the previous month though still very high.
The release of breaking news that is expected to create jobs is coming in several minutes though it is not considered as able to affect the situation significantly. But I have to pay much attention to the beginning of the Asian session on Monday, when prices start to settle. The "gaps" logon will be the order of the day providing favorable business opportunities.
Prices, of course, just move. On Thursday the euro continued experiencing multi-days low and touched 1.3030 – a significant support level, while the British pound is still moving within a major uptrend on the daily chart and can fail to break the level 1.5780 .
Meanwhile, an excellent Canadian employment report has boosted the loonie to begin a new bullish trend just before it could lose its gains against the dollar.
The Australian dollar continued to fall and just regaining their positions in these hours trading above 1.03. The main tendency remains bearish as we can see on daily charts. As to the yen that moves within a narrow price range, it does not provide signals at its junction with the dollar in the short term prospective. Nevertheless, the analysis of daily charts allows considering a new growth of the JPY in the coming days.
Performed by
analytical expert: Gerardo Porras Palomino
InstaForex Group © 2007-2017
Published:
6 Apr 2012, 10:54 UTC+00
Recommend: Forex Analytics

▶

GBP/USD analysis for August 18, 2017


18 Aug 2017, 16:21 UTC+00

Views today

2268

▶

Fundamental analysis of USD/CHF for August 18, 2017


18 Aug 2017, 15:52 UTC+00

Views today

2227

▶

Technical analysis of NZD/USD for August 18, 2017


18 Aug 2017, 17:43 UTC+00

Views today

2222

▶

Technical analysis of USD/JPY for August 18, 2017


18 Aug 2017, 19:04 UTC+00

Views today

2166

▶

Technical analysis of GBP/JPY for August 18, 2017


18 Aug 2017, 18:17 UTC+00

Views today

2157