Forex charts and quotes
| Currency pair | Bid | Ask |
| --- | --- | --- |
| EURUSD | 1.1699 | 1.1702 |
| GBPUSD | 1.2864 | 1.2867 |
| USDJPY | 110.81 | 110.84 |
| USDCHF | 0.9755 | 0.9758 |
| USDCAD | 1.2707 | 1.2710 |
| EURJPY | 129.64 | 129.67 |
| EURCHF | 1.1413 | 1.1416 |
| GBPJPY | 142.53 | 142.60 |
| GBPCHF | 1.2548 | 1.2555 |
| GOLD | 1272.18 | 1272.78 |
| SILVER | 16.850 | 16.890 |
| BTCUSD | 4129.47 | 4149.47 |
Wednesday, 16 August 2017
Thursday, 17 August 2017
| | |
| --- | --- |
| | USD/CAD Elliott Wave Count for April 4, 2012 |
| | |
| --- | --- |
| | SILVER Intraday Technical Analysis |
Forex Analysis: 4 Apr 2012, 12:47 UTC+00
Technical Analysis and Trading Recommendations for EUR/JPY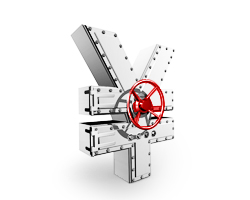 Technical Outlook:
The pair has been trapped in the sideways channel since March 21, 2012. Support comes between 108.75 and 109.00 and resistance is well placed in the area between 111.00 and 111.25. Looking into the overall trend, it is bearish on Daily Charts; we expect a break though here. There is a high probability for a trade. Please refer to the attached chart below, a break below 109.00 today shall confirm a breakdown and that the bears are back in control.
Chart Setups and Trade Recommendations:
Structurally we are in a bearish market and it is trying to carve out a 'C' within the AB boundary. Once a breakdown is confirmed below 109.00 (we expect it to materialize soon), it is recommended to go short. The counter seems to be headed towards 107.70 and then 106.70 in the medium term. We expect a breakdown below 109.00. Bottom line: headed south.
Sell at 109.00 or Current levels, Stop at 110.00, Target1 at 107.70, Target 2 at 106.70.
Show full picture
Published:
4 Apr 2012, 12:47 UTC+00
Analytics
Forex Info
Market Inside
Tools
Relax
Forex articles