Forex charts and quotes
| Currency pair | Bid | Ask |
| --- | --- | --- |
| EURUSD | 1.1757 | 1.1762 |
| GBPUSD | 1.2873 | 1.2878 |
| USDJPY | 109.19 | 109.24 |
| USDCHF | 0.9646 | 0.9651 |
| USDCAD | 1.2583 | 1.2588 |
| EURJPY | 128.40 | 128.45 |
| EURCHF | 1.1344 | 1.1349 |
| GBPJPY | 140.57 | 140.64 |
| GBPCHF | 1.2417 | 1.2430 |
| GOLD | 1284.16 | 1284.76 |
| SILVER | 16.960 | 17.000 |
| BTCUSD | 4062.63 | 4082.63 |
Sunday, 20 August 2017
Monday, 21 August 2017
Tuesday, 22 August 2017
| | |
| --- | --- |
| | EUR/USD Intraday Technical Analysis |
| | |
| --- | --- |
| | AUD/USD Elliott wave count and Fibonacci levels for March 9, 2012 |
Forex Analysis: 9 Mar 2012, 06:04 UTC+00
GBP/JPY Elliott wave count and Fibonacci levels for March 9, 2012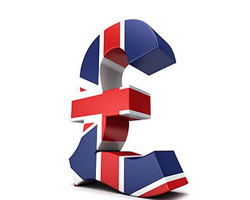 GBP/JPY is now developing impulse wave A of medium term downtrend (royal blue in the chart), until the price breaks above 130.04. Within this wave we have subwaves A, and B (magenta in the chart) that is developing from 126.48. Within the latter we have five subwaves (yellow in the chart), and subwave 5 is still developing from 128.31.
The targets of the upmove are Fibonacci expansions off 126.84-129.13-128.31.
Resistances:
- 129.73 = contracted objective point (COP)
- 130.60 = objective point (OP)
But if the price reverses to the downside the immediate supports will be Fibonacci retracements of 126.48-129.51.
Supports:
- 128.35 = .382 retracement
- 128.00 = .50 ret
- 127.64 = .618 ret
Show full picture
Overbought/Oversold
The bigger wave is now moving down, so it's preferable to try short positions when the Detrended Oscillator goes above the zero level (15-20 pips above the current prices) or into the overbought area (50-65 pips above the current prices). Watch for opportunities to go short at or near the indicated resistances.
Read more on how to trade with Fibonacci levels.
Published:
9 Mar 2012, 06:04 UTC+00
Recommend: Forex Analytics

▶

GBP/USD analysis for August 18, 2017


18 Aug 2017, 16:21 UTC+00

Views today

2268

▶

Fundamental analysis of USD/CHF for August 18, 2017


18 Aug 2017, 15:52 UTC+00

Views today

2227

▶

Technical analysis of NZD/USD for August 18, 2017


18 Aug 2017, 17:43 UTC+00

Views today

2222

▶

Technical analysis of USD/JPY for August 18, 2017


18 Aug 2017, 19:04 UTC+00

Views today

2166

▶

Technical analysis of GBP/JPY for August 18, 2017


18 Aug 2017, 18:17 UTC+00

Views today

2156
Analytics
Forex Info
Market Inside
Tools
Relax
Forex articles