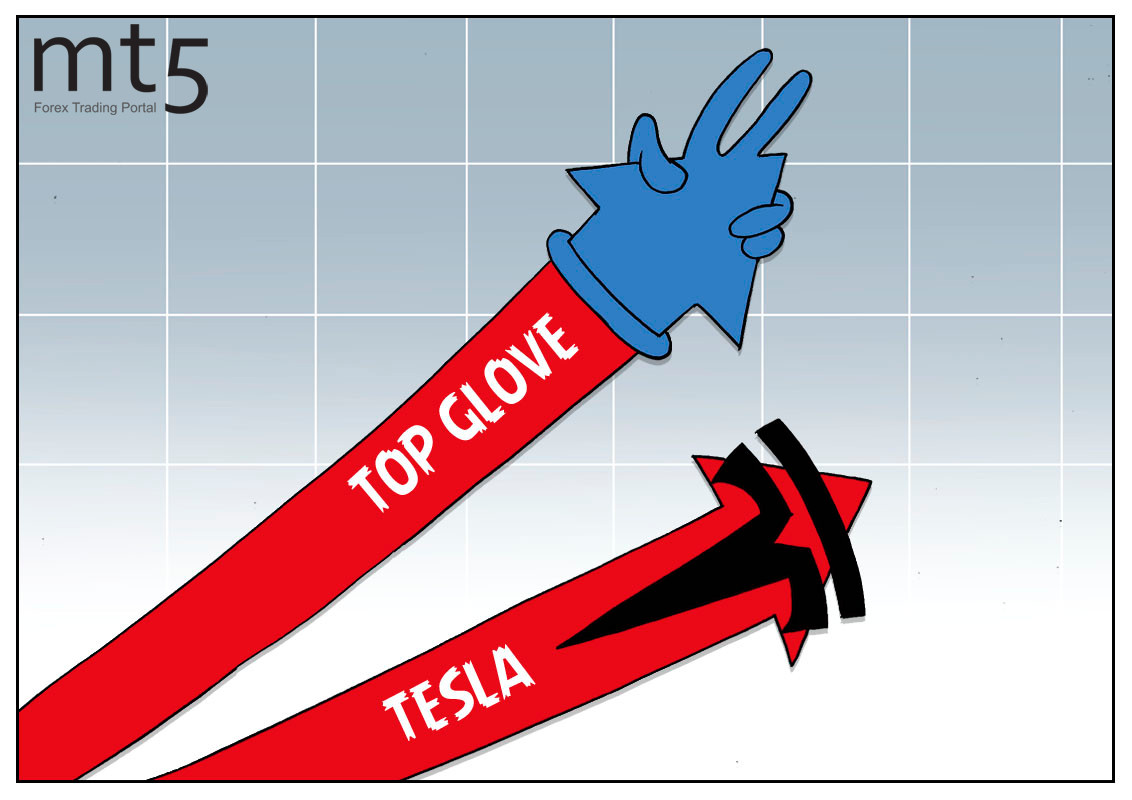 Malaysian glove makers' earnings make Tesla's stellar rally bleak
In times when the coronavirus is consuming one company after another, some firms on the contrary are extending their gains thanks to the pandemic. The widespread use of personal protective equipment has risen its cost. Therefore, the manufacturers of PPE have been able to earn such a dazzling amount of money so that they have become the richest people in the world.
Malaysian companies that produce the latex gloves are now experiencing the biggest rally ever. For example, since the beginning of this year, the stock price of Supermax, Top Glove, and Kossan Rubber has jumped by 1,000%, 398%, and 225%, respectively. Even American electric car manufacturer Tesla with its modest 259% can hardly compete with Malaysian latex corporations. The market capitalization of these three companies has increased by $26 billion. It means that about one-tenth of the US dollars invested in the nation's stock market is a bet on gloves. So, rubber gloves manufacturers have also chances to be included in the key stock indexes. Experts at Northcape Capital are sure that this is just the beginning and "latex kings" may double their net income next year. They also add that the prospects of these companies look even more promising than those of Tesla.
Malaysia is a country that produces about 65% of the world's supply of rubber gloves. The owners of Supermax and Top Glove have become dollar billionaires on the back of impressive growth in their own shares this year.
Published: 2020-07-31 13:54:12 UTC
Analytics
Tools
Forex Info
Market Inside
Relax
Forex Articles