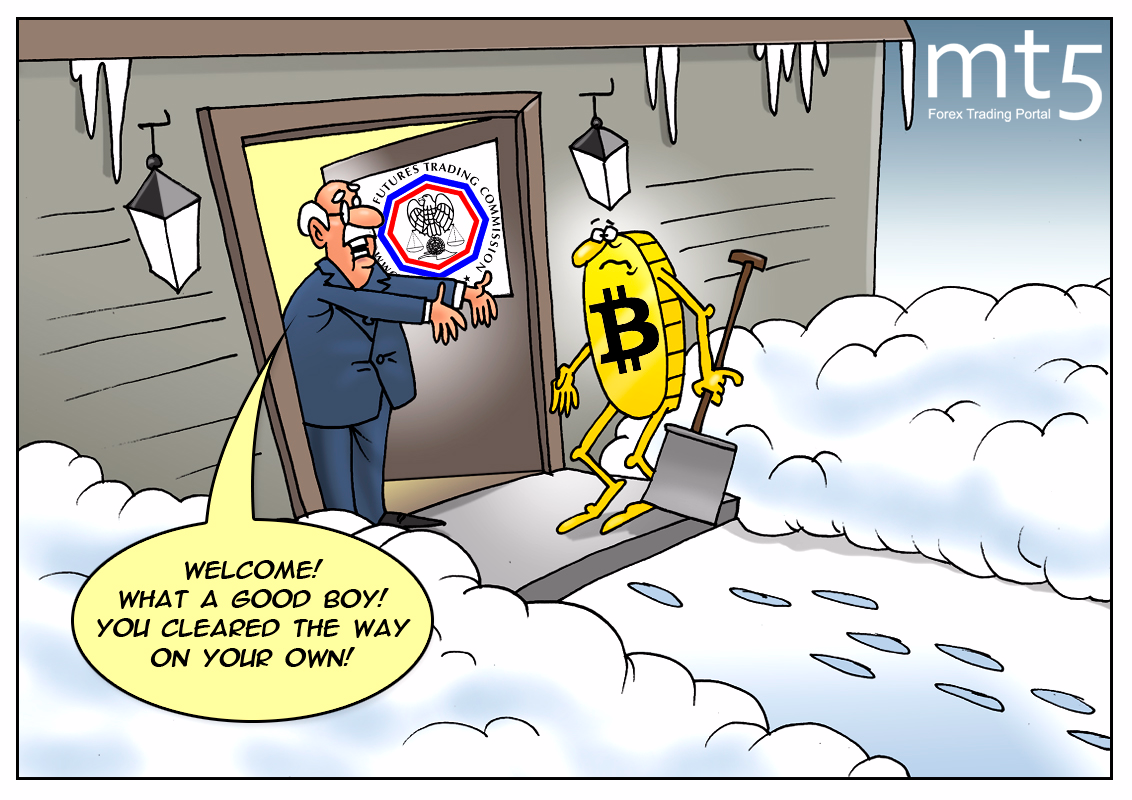 US exchanges to list bitcoin futures
Bitcoin is rapidly gaining in popularity. One of the most powerful states, the US, acknowledged the digital currency! The US Commodity Futures Trading Commission (CFTC) gave exchanges the green light to roll out bitcoin futures.
The acknowledgment of the cryptocurrency on such a high level is a new page in the history of virtual money. While other countries, except for Japan, are trying to sort out what bitcoin is and what to do with it, the United States has boldly stepped towards financial future. CME Group Inc. and Cboe Global Markets, which owns the Chicago Board Options Exchange, were allowed to list bitcoin futures. Trades may begin as soon as December 18. The stock management stated that the floors are ready for the start of the new era. Cboe President Chris Concannon said: "The launch of the futures will actually make the market healthier. It will create pricing equilibrium in the market. <…> More importantly, it brings a wave of regulatory oversight."
This is only the beginning: the Nasdaq Stock Market, the second-largest exchange in the world, plans to list the digital currency too. Trading is expected to start in mid-2018. The extraordinary surge in bitcoin continues, which means new records lie ahead. However, now the bitcoin dynamics will be also closely followed by institutional and classical investors.
Published: 2017-12-07 14:15:22 UTC