Thursday, 17 September 2020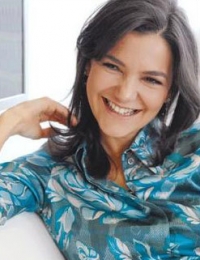 Begumhan Dogan Faralyali
Date of birth: 1977
Country: Turkey
Family status: married
Net worth: $1 billion
Primary activity: media business
Interests:
Begumhan Dogan Faralyali is a daughter and heiress of Turkish billionaires Aydin and Isil Dogan. In Turkey as well as abroad she is known as a business lady, president of a large company, and an owner of a net worth of $1 billion.
Begumhan Dogan Faralyali was born in Turkey. In 1998, she graduated from the London School of Economics and Political Science with a bachelor's degree in economics and philosophy. Later she entered the Stanford University and in 2004, graduated with a Master of Business Administration.
In 1998, Begumhan Dogan Faralyali began her professional career as an Arthur Andersen consultant in New York. A year later, she worked as a consultant in Monitor & Company. At that time, she advised Europe's leading media and technology firms.
Faralyali spent 15 years abroad.
In 2000 Begumhan Dogan Faralyali came back to Turkey and rejoined family media business by establishing a corporate communications department of Dogan Holding. A year later, she became the president of the department. Now, she is responsible for foreign investments and commercial development of the organization.
Begumhan Dogan Faralyali's company is one of the most lucrative among the companies in the mass media sphere. Moreover, the company's income gets higher and the number of employees increases every year. At the moment, the staff of the company amounts to around 11,000.
Begumhan Dogan Faralyali and her husband have lived in Istanbul for several years.

Analytics
Tools
Forex Info
Market Inside
Relax
Forex Articles