ফরেক্স ক্যালেন্ডার (জিএম+০০)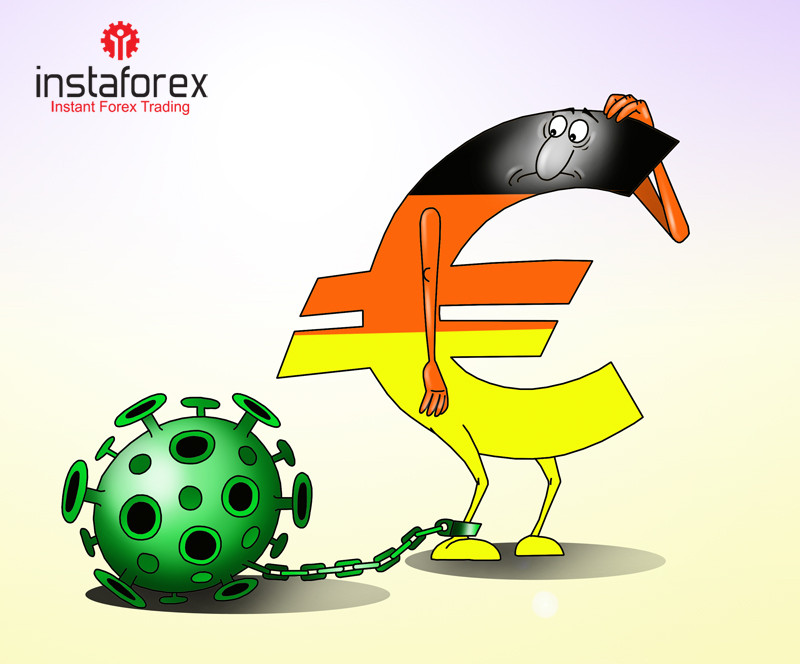 Germany's GDP and exports fall dramatically
The coronavirus pandemic has dealt a severe blow to the German economy. Many analysts note that in the first quarter of 2020, Germany plunged into a recession triggered by a drop in fixed assets investment and a sharp decline in household consumption and exports.
According to the Federal Statistical Office of Germany, during the reporting period, investment in fixed assets nosedived by 6.9%, household consumption by 3.2%, and exports by 3.1%. As a result, in the first quarter of 2020, Germany's GDP tumbled by 2.2%, posting its largest collapse since the 2008-2009 financial crisis.
At the same time, investment in Germany's construction sector, which accounts for about 10% of the total GDP, increased by 4.1%.
In the first quarter of this year, government spending rose by 0.2%. Experts believe the growth in this indicator will help the German economy to recover.
In the second quarter of 2020, economists project a larger drop in GDP caused by the easing of quarantine restrictions. They also point out that any interventions in the economy, especially those related to COVID-19, will entail a number of unpredictable consequences.
প্রকাশিত: 2020-05-27 15:38:04 UTC
বিশ্লেষণ
ফরেক্স সম্পর্কিত তথ্য
বাজার সম্পর্কিত বিষয়
সরঞ্জাম
বিনোদন
ফরেক্স প্রবন্ধসমূহ