| | |
| --- | --- |
| | *Sentimen Ekonomi CS/ZEW Agustus Swiss -33.3 Vs. -42.5 Di Juli |
| | |
| --- | --- |
| | *Inflasi Kroasia bulan Juli 3,4% dibandingkan 3,8% di bulan Juni |
News: 2012-08-16 16:07:00 UTC+07
Produksi mobil Inggris terus naik di bulan Juli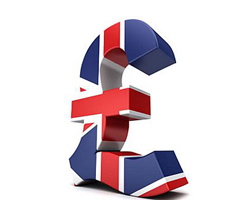 Manufaktur mobil di Inggris naik untuk bulan ketiga belas berturut-turut di bulan Juli, Society of Motor Manufacturers and Traders (SMMT) mengatakan hari Kamis.
Produksi naik 22,2 persen tahun ke tahun di bulan Juli ke 119,882 unit. Kenaikan di 15,1 persen tercatat pada output selama tujuh bulan pertama dalam satu tahun.
Ketua eksekutif SMMT Paul Everitt mengatakan saat ketidak pastian di Eropa menjadi sebuah tantangan, invetasi 6 miliar GBP dilakukan pada Inggris dalam dua tahun terakhir memberikan kesempatan pertumbuhan jangka panjang. "Angka-anka terbaru menunjukkan bahwa produk kami memiliki daya tarik global yang besar," Everitt menambahkan .
Selain itu, produksi kendaraan komersil turun 1,3 persen tahun ke tahun di bulan Juli dengan penurunan 7,7 persen untuk tujuh bulan pertama.
Total produksi kendaraan meningkat 20,2 persen tahunan dibulan Juli. Ada kenaikan 13,2 persen pda output total selama periode Januari-Juli.
Published: 2012-08-16 16:07:00 UTC+07 9 months, 5 days, 9 hours, 13 min. ago
EUR/USD
GBP/USD
USD/JPY
GBP/JPY
EUR/CHF
AUD/USD