| | |
| --- | --- |
| | GBP/USD analisa teknik Intraday |
| | |
| --- | --- |
| | EUR/USD analisa teknik Intraday |
Forex Analysis: 2012-03-08 16:11:44 UTC+07 2 tahun, 11 bulan, 3 minggu, 3 hari, 23 jam, 51 menit. ago
Survei USD/CAD menurut Point and Figure Charting untuk 8 Maret,2012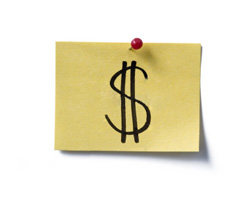 Setelah mengatasi level resistance 1,0, pasangan USD/CAD memberikan sinyal lemah untuk deal penjualan melawan tren utama.
Ketika target untuk penjual terlihat sekitar level support 0,996. Apabila telah diselesaikan, jalan menuju poin 0,992 akan membuka. Poin 1,003 dianggap sebagai level resistance yang kuat. Selama kecendrungan utama tetap naik hari ini, hari ini disarankan untuk membeli pasangan setelah penurunan level resistance di 1,003.
Tampilkan gambar penuh
Sergey Litvinenko yang berpartisipasi dalam penghargaan "Analyst of the Year" diselenggarakan oleh MT5.com portal. Jika anda menyukai artikel mereka, silahkan memilihnya.
Dikeluarkan:
2012-03-08 16:11:44 UTC+07 2 tahun, 11 bulan, 3 minggu, 3 hari, 23 jam, 51 menit. ago