| | |
| --- | --- |
| | Swiss Franc Rises Against Euro And Pound |
| | |
| --- | --- |
| | Canadian Dollar Mildly Stronger Against Majors |
News: 2008-12-22 18:28:00 UTC+00
Dollar on pause Monday ahead of housing data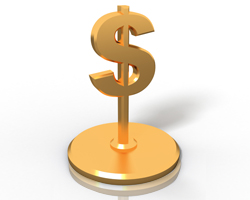 The dollar barely budged in quiet dealing versus other major currencies on Monday as traders took a breather amid an absence of first-tier economic data.
Many were away from their desks getting a head-start on the Christmas holiday, while others looked ahead to Tuesday's pivotal housing and personal spending data.
Last week, the dollar was hammered versus most other majors after the Federal Reserve slashed its key interest rate to a record low range between zero and 0.25 percent.
However, the buck has since stabilized amid the realization that the global economic collapse will compel other central bankers to follow suit.
The dollar was steady near 1.4000 versus the euro over the course of Monday's session. The buck has able to find its footing since hitting a nearly 3-month low of 1.4718 last week.
The buck edged higher versus the slumping sterling, rising to a 2-week high of 1.4686 before leveling off to 1.4800. The dollar set a 6-year high of 1.4466 earlier in December.
The buck was slightly firmer versus the yen, inching higher to 90.50. With the advance, the dollar moved further away from last week's 13-year low of 87.15.
Monday, the Bank of Japan Governor Masaaki Shirakawa said the conditions of the world economy have become more severe.
The central bank governor said economic conditions in Japan have recently been deteriorating. Earlier in the day, the government cut its assessment on the economy saying, "economy is worsening".
With regard to the recession in the US, the Japanese central bank chief said, "In any event, it is likely that the current recession may become the longest in the postwar era, longer than the 16 months recorded in the periods 1973 to 1975 and 1981 to 1982".
A couple of pivotal reports about the housing sector will be released on Tuesday, giving investors their latest glimpse at this key part of the economy.
A report on sales of previously-owned homes will be released by the National Association of Realtors, while information on sales of newly-built homes will be issued by the government. The slump in the housing market has been seen as the root cause for the current financial woes, with a general decline in home values leading to general credit crisis earlier this year and cutting into overall economic growth.
Copyright(c) 2008 RealTimeTraders.com, Inc. All Rights Reserved
Published: 2008-12-22 18:28:00 UTC+00 4 years, 5 months, 1 day, 7 hours, 50 min. ago
EUR/USD
GBP/USD
USD/JPY
GBP/JPY
EUR/CHF
AUD/USD