| | |
| --- | --- |
| | *U.S. Dollar Declines Against Canadian Dollar; Now At 0.9880 |
| | |
| --- | --- |
| | Australian Dollar Extends Rally Against Most Majors |
News: 2012-08-20 09:43:00 UTC+00
Taiwan Current Account Surplus Drops In Q2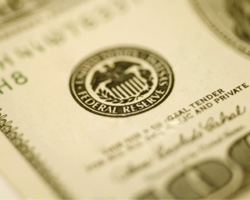 Taiwan's current account surplus declined slightly to $10 billion in the second quarter from $10.96 billion in the first quarter, the central bank reported Monday.
While the surplus in services increased to $1.41 billion from $0.81 billion in the prior quarter, income fell to $3.57 billion from $4.84 billion. The $0.60 billion current transfer deficit was $0.05 billion narrower than a quarter ago.
For the first half of the year, the current account logged a surplus of $20.96 billion.
Published: 2012-08-20 09:43:00 UTC+00 8 months, 4 weeks, 1 day, 8 hours, 14 min. ago
EUR/USD
GBP/USD
USD/JPY
GBP/JPY
EUR/CHF
AUD/USD