| | |
| --- | --- |
| | *Dutch Aug. Consumer Confidence Stable At -32 |
| | |
| --- | --- |
| | Ftse 100 at Mkt Open - ( 0.0 Pct) |
News: 2012-08-20 07:31:00 UTC+00
Greek PM May Seek Extension For Reforms At Meeting This Week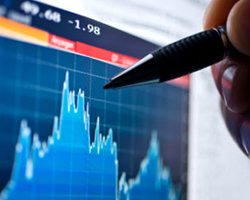 Greek Prime Minister Antonis Samaras is expected to meet some of the leaders of the currency bloc this week to request an extension of its fiscal consolidation program, reports said over the weekend.
Samaras will be visiting Luxembourg Prime Minister Jean-Claude Juncker, who heads the group of euro-area finance ministers, by the middle of this week.
He will then travel to Berlin on Friday to meet German Chancellor Angela Merkel. The premier will also hold talks with French President Francois Hollande this week.
Samaras is expected to put forward a request for a two-year extension for the country's fiscal adjustment program.
His proposal is expected to face opposition from Germany and a number of other euro members as the country has repeatedly fallen short of its reform pledges. The troika will return to Athens in September to continue the assessment of the fiscal reforms implemented so far by the government.
Earlier, German Finance Minister Wolfgang Schaeuble indicated that there will not be another aid program for Greece. Meanwhile, Germany's Spiegel magazine reported Sunday that the European Central Bank is considering setting limits on yields of Eurozone sovereign bonds. The central bank will intervene and buy the bonds if their interest rates exceed a pre-determined threshold above German bonds, the magazine said.
The ECB will take a decision on the proposal at the governing council meeting in September, according to the report.
Spain has repeatedly been asking the ECB to resume its bond purchase program to reduce high borrowing costs faced by country. Most recently, in an interview to the Spanish news agency Efe, Spanish Economy Minister Luis de Guindos called for unlimited bond buying by ECB on the secondary market.
Published: 2012-08-20 07:31:00 UTC+00 9 months, 1 day, 9 hours, 47 min. ago
EUR/USD
GBP/USD
USD/JPY
GBP/JPY
EUR/CHF
AUD/USD