| | |
| --- | --- |
| | Swiss Franc Off Early Highs Against Most Majors |
| | |
| --- | --- |
| | Spanish Banks' Bad Loans At Record High |
News: 2012-08-17 12:17:00 UTC+00
Central/Eastern Europe Economic Sentiment Remains Weak: ZEW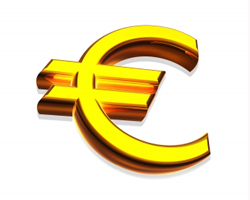 Economic confidence in the Central and Eastern Europe (CEE) worsened slightly in August, data from a survey by the Center for European Economic Research (ZEW) and the Erste Group Bank showed Friday.
The headline economic sentiment indicator, a measure of experts' expectations of the region's economy, decreased modestly by 1.7 point from the previous month to -9.3 points in August. Meanwhile, the relevant index for the Eurozone moved up 1.3 point to -4.8 points in during the month.
The indicator that measures the current economic situation in the CEE region increased by 5.7 points to 3 points in August, marking the first gain after four consecutive decreases. The corresponding index for the Eurozone increased by 8.4 points to -59.6 points, indicating a notable improvement in experts' perception of the current economic situation in the single-currency bloc, data showed.
The CEE region observed in the survey comprise Bulgaria, Croatia, the Czech Republic, Hungary, Poland, Romania, Serbia, Slovakia, Slovenia and since October 2010 Turkey.
Published: 2012-08-17 12:17:00 UTC+00 9 months, 17 hours, 21 min. ago
EUR/USD
GBP/USD
USD/JPY
GBP/JPY
EUR/CHF
AUD/USD