| | |
| --- | --- |
| | U.S. Consumer Confidence Index Unexpectedly Rebounds In July |
| | |
| --- | --- |
| | *U.S. Consumer Confidence Index Jumps TO 65.9 In July |
News: 2012-07-31 14:04:00 UTC+00
Dollar Mixed Amid U.S. Consumer Confidence Report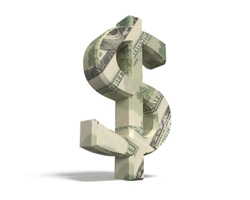 Following the release of Conference Board's consumer confidence report for July at 10:00 am ET, the US dollar showed mixed trading against its major counterparts.
The report, which is based on a survey of 5,000 U.S. households, showed that the consumer confidence index jumped to 65.9 in July from previous month's revised reading of 62.7. Analysts had forecast the index to drop to 61.5 in the month.
While the greenback edged higher against the pound, it held steady versus the rest of majors. As of 10:03 am ET, the dollar was trading at 1.5635 against the sterling, 1.2282 versus the euro, 78.24 against the yen and 0.9786 against the Swiss franc.
Published: 2012-07-31 14:04:00 UTC+00 9 months, 3 weeks, 2 days, 8 hours, 40 min. ago
EUR/USD
GBP/USD
USD/JPY
GBP/JPY
EUR/CHF
AUD/USD