| | |
| --- | --- |
| | Dollar Strengthens As European Economic Concerns Persist |
| | |
| --- | --- |
| | *Euro Hits 4-day High Of 0.7824 Against Pound |
News: 2012-07-23 16:40:00 UTC+00
Euro Advances Further Against Major Rivals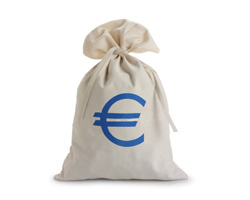 During New York mid-day trading on Monday, the European single currency extended its previous session's uptrend against major opponents. The euro advanced further versus the British pound and currently trading near a 4-day high of 0.7825 from last week's closing value of 0.7787.
The euro that touched more than a 2-year low of 1.2069 against the US dollar by about 8:40 am ET, edged up thereafter and hit a high of 1.2138 as of 12:25 pm ET.
Against its Japanese counterpart, the euro traded further higher in today's afternoon session and presently trading near 95.18 from early European session's multi-year low of 94.26.
The European common currency also spiked up against the Australian and New Zealand dollars in New York mid-day deals on Monday. At around 12:30 pm ET, the euro climbed to fresh multi-day highs of 1.1829 against the Aussie and 1.5402 versus the kiwi, compared to last Friday's close of 1.1723 and 1.5217, respectively.
Published: 2012-07-23 16:40:00 UTC+00 9 months, 4 weeks, 2 days, 1 hour, 35 min. ago
EUR/USD
GBP/USD
USD/JPY
GBP/JPY
EUR/CHF
AUD/USD