| | |
| --- | --- |
| | U.K. Unemployment Falls Despite Recession |
| | |
| --- | --- |
| | Eurozone Construction Output Rises Modestly In May |
News: 2012-07-18 10:20:00 UTC+00
Bank Of England Split 7-2 On QE, Minutes Show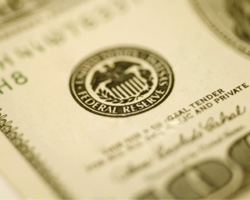 Bank of England policymakers raised the size of economic stimulus by GBP 50 billion this month through a split vote as two members opposed the move, the minutes of the meeting revealed Wednesday.
Members also plan to examine possibilities of cutting the benchmark interest rate below 0.50 percent, after assessing the impact of new measures.
At the meeting held on July 4 and 5, seven members of the Monetary Policy Committee including Governor Mervyn King sought an increase in quantitative easing to GBP 375 billion, while Spencer Dale and Ben Broadbent voted to retain it at GBP 325 billion.
"On balance, and in light of the potential stimulus provided by the other recent and prospective policy initiatives, these members judged that an additional GBP 50 billion of asset purchases was appropriate at this meeting in order to balance the risks to inflation around the 2% target in the medium term," the minutes showed.
Members even considered a GBP 75 billion expansion in quantitative easing (QE). The majority said the case for additional stimulus was "compelling and stronger than at at the previous meeting".
Further, they cited the increasing signs that the threat of a disorderly resolution of the financial tensions in the euro area was affecting growth at home.
According to Dale and Broadbent, the slowdown in inflation reflects temporary effects emanating from the reduction in oil prices. Moreover, measures taken recently to cut bank funding costs are sufficient to support economy.
All nine of the members voted to hold the interest rate at a record low of 0.50 percent. The minutes revealed that the committee is likely to examine the case for a reduction in bank rate below 0.50 percent after taking into account the impact of policy initiatives.
With inflation likely to fall much further than the MPC expects, Vicky Redwood, chief UK economist at Capital Economics said she still think that QE is likely to be extended further before the end of the year.
Published: 2012-07-18 10:20:00 UTC+00 10 months, 2 days, 2 hours, 26 min. ago
EUR/USD
GBP/USD
USD/JPY
GBP/JPY
EUR/CHF
AUD/USD