| | |
| --- | --- |
| | Bank Of England Split 7-2 On QE, Minutes Show |
| | |
| --- | --- |
| | U.K. Consumer Demand Growth Slows: BoE Agents |
News: 2012-07-18 10:16:00 UTC+00
Eurozone Construction Output Rises Modestly In May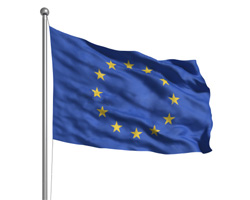 Eurozone' construction production rebounded moderately in May, data released by statistical office Eurostat showed Wednesday.
Production in the construction industry edged up 0.1 percent month-on-month in May, recovering modestly from the previous month's 3.7 percent decrease.
In the European Union, output increased 1.6 percent sequentially during the month, reversing April's 6.9 percent fall.
Compared to April, construction output was higher by 6.3 percent in the United Kingdom, and by 3.1 percent in Germany. France recorded a 0.4 percent rise in output, while Spain logged a 3.3 percent decrease, data showed.
On an annual basis, construction output decreased 8.4 percent during the month, marking the fifth contraction in a row. The rate of fall was faster than 6.3 percent recorded in April.
Published: 2012-07-18 10:16:00 UTC+00 10 months, 1 day, 10 hours, 7 min. ago
EUR/USD
GBP/USD
USD/JPY
GBP/JPY
EUR/CHF
AUD/USD