| | |
| --- | --- |
| | Pound Eases From Early Highs Against Euro And Franc |
| | |
| --- | --- |
| | NZ Dollar Rises Against Greenback And Yen |
News: 2012-07-09 19:18:00 UTC+00
U.S. Consumer Credit Jumps More Than Expected In May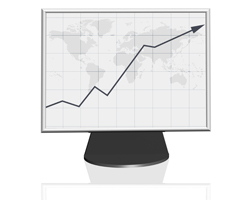 Consumer credit in the U.S. increased by much more than anticipated in the month of May, according to a report released by the Federal Reserve on Monday.
The report showed that consumer credit surged up by $17.1 billion in May following an upwardly revised increase of $10 billion in April. Economists had expected consumer credit to increase by $8.5 billion compared to the $6.5 billion increase originally reported for the previous month.
The bigger than expected increase in consumer credit reflected notable increases by both revolving and non-revolving credit.
Revolving credit, which largely reflects credit card debt, rose by $8 billion in May after falling by $3.5 billion in April.
Additionally, non-revolving credit such as student loans and car loans increased by $9.1 billion in May after jumping by $13.5 billion in the previous month.
The Fed also said consumer credit increased at an annual rate of 8.0 percent in May, as revolving credit jumped 11.2 percent and non-revolving credit rose 6.5 percent.
Published: 2012-07-09 19:18:00 UTC+00 10 months, 1 week, 4 days, 19 hours, 21 min. ago
EUR/USD
GBP/USD
USD/JPY
GBP/JPY
EUR/CHF
AUD/USD