| | |
| --- | --- |
| | New Zealand GDP On Tap For Thursday |
| | |
| --- | --- |
| | Berlusconi - Italy Should Consider Leaving Euro Exit if German Denies New... |
News: 2012-06-20 21:54:00 UTC+00
Fed To Twist Again, Lays Groundwork For QE3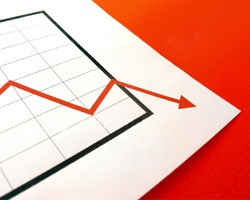 Faced with a fragile economic recovery that may be losing steam, the Federal Reserve on Wednesday extended its Operation Twist bond swapping program that was set to expire at the end of this month.
In an effort to thaw credit markets and keep real interest rates low, the Fed will continue to sell billions in short-term bonds and use the funds to buy longer-term securities investments through 2012.
Specifically, the Committee intends to purchase Treasury securities with remaining maturities of 6 years to 30 years at the current pace and to sell or redeem an equal amount of Treasury securities with remaining maturities of approximately 3 years or less.
The central bank kept its benchmark interest rate at effectively zero, and repeated its view that economic slack will probably warrant "exceptionally low" interest rates through at least late 2014.
Inflation remains in check for now, according to the Fed's statement accompanying its interest rate decision.
However, concerns about longer-term price stability kept the Fed from offering further stimulus despite lingering weakness in the U.S. housing and jobs markets.
"Information received since the Federal Open Market Committee met in April suggests that the economy has been expanding moderately this year," the Fed said. "However, growth in employment has slowed in recent months, and the unemployment rate remains elevated."
Laying the groundwork for another program of asset purchases, or QE3, the Fed noted a decline in the pace of increases in household spending.
The vote to extend Twist was not unanimous, as Richmond Fed President Jeffrey Lacker once again opposed additional easing.
The Commerce Department recently revised first-quarter U.S. gross domestic product down to a 1.9 percent annual rate from 2.2 percent.
Subsequently, the Fed has shaved its forecast for economic growth this year, The FOMC now expects GDP growth down to a range of 1.9 percent to 2.4 percent from 2.4 percent to 2.9 percent in April.
In news that may threaten President Barack Obama's chances for re-election, the Fed projects that the unemployment rate will hold above 8 percent through the end of 2012 and will be above 7 percent through 2014.
Policy makers lowered the inflation outlook for this year to between 1.2 percent and 1.7 percent, down from their forecast in April between 1.9 percent and 2 percent.
Six FOMC member now see the first rate hike not coming until 2015, up from four in April.
Fed Chairman Ben Bernanke faces questions from the press at 2:15 pm ET.
Published: 2012-06-20 21:54:00 UTC+00 11 months, 3 days, 5 hours, 38 min. ago
EUR/USD
GBP/USD
USD/JPY
GBP/JPY
EUR/CHF
AUD/USD