| | |
| --- | --- |
| | *BoE Minutes: 5 Members Voted To Maintain QE At GBP 325 Bln |
| | |
| --- | --- |
| | Germany's Leading Index Falls In April |
News: 2012-06-20 08:26:00 UTC+00
Pound Weakens Ahead Of BoE Minutes, UK Jobless Claims Report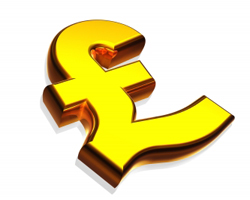 At 4:30 am ET, the Bank of England is set to publish the minutes of the monetary policy meeting held on June 6 and 7. The MPC decided not to raise the quantitative easing from GBP 325 billion and also retained the 0.50 percent interest rate.
In the meantime, the Office for National Statistics is slated to issue U.K. labor market statistics. The number of people claiming jobseekers' allowance is forecast to drop by 4,000 in May. The ILO jobless rate is seen unchanged at 8.2 percent for three months to April.
The pound edged lower against its major opponents ahead of the data. As of 4:25 am ET, the sterling was trading at 1.4883 against the Swiss franc, 123.99 against the yen, 1.5713 against the dollar and 0.8074 against the euro.
Published: 2012-06-20 08:26:00 UTC+00 11 months, 3 days, 16 hours, 39 min. ago
EUR/USD
GBP/USD
USD/JPY
GBP/JPY
EUR/CHF
AUD/USD