| | |
| --- | --- |
| | AUD/CAD Wave Analysis for September 21, 2012 |
| | |
| --- | --- |
| | AUDUSD Point and Figure Chart |
News: 2012-09-21 08:52:15 UTC+00 7 months, 3 weeks, 6 days, 9 hours, 25 min. ago
QE3 is Due, What is Next?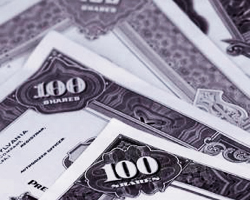 Last week The Fed and the ECB specified their further monetary policies which contributed to the shares' growth to the maximum of 2007, while the single currency continued its uptrend against major currencies.
The Fed's QE3 and the ECB's bond purchase program came out in line with some other major economic news, in particular report on employment from the USA and German court decision on the ESM.
The results show that these measures helped S&P500, Dow Jones Industrial Average, and Nasdaq Composite to grow from 2% up to 3% for the month.
Investors' decisions are influenced by the US upcoming elections in November and overall situation in Europe.
Let's focus on major fundamental components.
China.
Recently we got the data on Chinese economic growth after manufacturing PMI was released.
Thus, PMI data from China was not so encouraging. Moreover, the market participants are discussing the possibilities of economy stimulation by means of monetary easing in the Eurozone and the USA.
Despite all stimulation measures carried out by Beijing, from new infrastructural projects to interest rates cut, indicators show that Chinese economic growth is slowing down.
Maxim Magdalinin is taking part in the "Analyst of the Year" award organized by MT5.com portal. If you like his article, please vote for him.
Published:
2012-09-21 08:52:15 UTC+00 7 months, 3 weeks, 6 days, 9 hours, 25 min. ago
Recommend: Forex Analytics

▶

GBP/USD. Forecast for May 17, 2013


2013-05-17 08:21:56 UTC+00 2 days, 7 hours, 56 min. ago

Views today

979

▶

USD/JPY intraday technical levels for May 16, 2013


2013-05-17 05:53:41 UTC+00 2 days, 10 hours, 24 min. ago

Views today

883

▶

EUR/USD. Forecast for May 17, 2013


2013-05-17 09:33:12 UTC+00 2 days, 6 hours, 44 min. ago

Views today

914

▶

EUR/USD analysis for May 17, 2013


2013-05-17 10:40:59 UTC+00 2 days, 5 hours, 36 min. ago

Views today

792

▶

EUR/USD - Sell bellow fractal 1.2879 - daily strategy for May 17, 2013


2013-05-17 14:17:27 UTC+00 2 days, 2 hours ago

Views today

835