| | |
| --- | --- |
| | USD/JPY Wave Analysis for September 14, 2012 |
| | |
| --- | --- |
| | GBP/USD Bullish Outlook for September 14, 2012 (Daily Strategy) |
News: 2012-09-14 14:24:35 UTC+00 8 months, 1 week, 4 hours, 41 min. ago
EUR/USD Bullish Outlook for September 14, 2012 (Daily Strategy)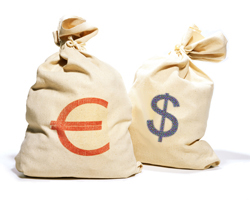 The Fed announced a new plan in order to stimulate the U.S. economy at the meeting that ended on Thursday. This should continue to keep rates exceptionally low in the United States until the end of 2015 and go on well after economic recovery.
At the technical level, we note that the euro is above 200 day moving average period, which that the rate is going to maintain an upward trend for a long time until the next target of 1.35 and reach 1.40 at the end of the year. Everything depends on how good the situation is in the Eurozone countries, here the euro appreciated only by a weak dollar, but still the problems are not solved.
In the short-term we recommend buying a return to the 200 day moving average around 1.2880 periods with goals at 1.32 and above at 1.35.
If you need a personal consultation, contact me via e-mail: gerardo.porras@analytics.instaforex.com
If you like my technical analysis, please vote for me, in the portal MT5.com, please login and then vote for me. Thanks.
Gerardo Porras Palomino is taking part in the "Analyst of the Year" award organized by MT5.com portal. If you like his article, please vote for him.
Performed by
Analytical expert: Gerardo Porras Palomino
InstaForex Group © 2007-2013
Published:
2012-09-14 14:24:35 UTC+00 8 months, 1 week, 4 hours, 41 min. ago
Recommend: Forex Analytics

▶

USD/JPY intraday technical levels for May 22, 2013


2013-05-22 07:22:10 UTC+00 19 hours, 43 min. ago

Views today

757

▶

EUR/USD. Forecast for May 22, 2013


2013-05-22 08:36:56 UTC+00 18 hours, 29 min. ago

Views today

730

▶

GBP/USD. Forecast for May 22, 2013


2013-05-22 09:13:02 UTC+00 17 hours, 53 min. ago

Views today

787

▶

Elliott Wave analysis of EUR/NZD for May 22, 2013


2013-05-22 07:27:03 UTC+00 19 hours, 39 min. ago

Views today

682

▶

EUR/USD intraday technical levels for May 22, 2013


2013-05-22 07:21:02 UTC+00 19 hours, 45 min. ago

Views today

718