| | |
| --- | --- |
| | GBP/USD Strong Resistance 1.5760 - For July 31, 2012 (Daily Strategy) |
| | |
| --- | --- |
| | USD/CAD Intraday Technical Analysis and Trading Recommendations for July 31,... |
News: 2012-07-31 08:04:16 UTC+00 9 months, 3 weeks, 1 day, 17 hours, 7 min. ago
Fundamental Analysis, for July 31, 2012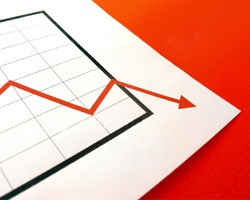 The ECB President's announcement about monetary policy generated strong market expectations.
It is obvious that the entity clarified last week that it will endeavor to save the life of the euro and now it is ready to announce new plans for the economy stimulation while it might buy debt of countries with greater difficulties which is opposed Germany's point of view.
But the current instances often do not measure certain consequences or rules. Europe faces an extreme situation in which both Spain and Italy reached unaffordable interest rates in the long term, and the cost savings will consume the assumptions that they would fit their plans.
If the ECB does not intervene, another problem will arise. Hence it is that, belatedly, that they act within Europe and unproductive countless summits and meetings, will take direct action.
However, technically there is not positive outlook for the euro and the pound sterling. In both cases in short term their crosses against the dollar presented turnaround that would undermine their upward movement in recent days.
The pound has already started to yield in the early hours of Tuesday's European session: Moody's cut its growth forecast for the UK, and the currency immediately felt it.
In the case of euro, subject to dozens of data, news releases, statements, and daily assumptions, its fall is slow in the last hours, and the currency even managed to regain a slight upward trend. To prevent the mentioned, the price must break at least 1.2330 in the coming hours.
In another vein, the Australian dollar stays strong exceeding 1.05, although its strength begins to fail, and technically no longer significantly different between the bullish trend and the momentum indicator, which appear to anticipate a downward correction for the Aussie the rest of the day.
If you need a personal consultation, contact me via e-mail: gerardo.porras@analytics.instaforex.com
Gerardo Porras Palomino is taking part in the "Analyst of the Year" award organized by MT5.com portal. If you like his article, please vote for him.
Performed by
Analytical expert: Gerardo Porras Palomino
InstaForex Group © 2007-2013
Published:
2012-07-31 08:04:16 UTC+00 9 months, 3 weeks, 1 day, 17 hours, 7 min. ago
Recommend: Forex Analytics

▶

EUR/USD. Forecast for May 23, 2013


2013-05-23 10:06:44 UTC+00 9 hours, 5 min. ago

Views today

688

▶

Elliott Wave analysis of EUR/NZD for May 23, 2013


2013-05-23 07:43:02 UTC+00 11 hours, 28 min. ago

Views today

651

▶

GBP/USD. Forecast for May 23, 2013


2013-05-23 10:35:37 UTC+00 8 hours, 36 min. ago

Views today

715

▶

EUR/JPY Elliott Wave analysis for May 23, 2013


2013-05-23 05:58:00 UTC+00 13 hours, 13 min. ago

Views today

622

▶

EUR/USD intraday technical levels for May 23, 2013


2013-05-23 07:38:02 UTC+00 11 hours, 33 min. ago

Views today

670