| | |
| --- | --- |
| | GBP/USD Bearish Outlook for July 18, 2012 (Daily Strategy) |
| | |
| --- | --- |
| | EUR/USD Technical Levels and Trading Recommendations for July 18, 2012 |
News: 2012-07-18 14:48:13 UTC+00 10 months, 2 days, 19 hours, 21 min. ago
Fundamental Analysis, for July 18, 2012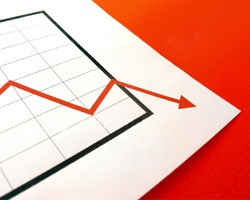 Ben Bernanke's presentation clarified the agency's concern about the slowdown in U.S. economic recovery which resulted in the fall of the major labor and consumption indicators.
Bernanke left open the door to a number of options that the Fed can choose from to reduce unemployment, which cannot fall below 8% for over 3 years. The next FOMC meeting, appointed by the Fed, which is going to set monetary policy will take place within two weeks. The official also said that the Fed is ready to take actions when necessary.
Markets glumly accepted Bernanke's remarks at first. But the after strong actions on Wall Street the market headed upward by the end of the session as well as the major currencies, weakening the dollar.
However, the declaration of the German Chancellor Angela Merkel erased any hint of relief within the markets a few hours ago. Merkel said that the "European project" is in danger right now if there are no sustainable agreements, especially if politicians do not work harder to bring down unemployment and growth.
The euro was immediately affected by these statements, and took bearish move on all fronts, which could be extended to the next few hours during the American session.
British pound also fell at these times amid the Minutes of the Bank of England, which was released at the beginning of the European session. Although the vote to keep interest rates unchanged was unanimous and the agency said that a cut would be appropriate soon, thus leaving the door open for interest rates fall from 0.5%.
The British currency lost in a short-term uptrend that was generated since last week, and is likely to weaken in the next days, looking for the area of ​​1.52 / 1.53 against the dollar.
Meanwhile, the Dow Jones index futures fell before the beginning of the American session. The Fed's Beige Book, which contains information on current economic conditions, will be released at 2:00 ET. The Book will contain interpretation of the next steps of the organization. The investors will react in accordance with this information.
If you like my Fundamental Analysis, please vote for me by clicking here!
If you need a personal consultation, contact me via e-mail: gerardo.porras@analytics.instaforex.com
Gerardo Porras Palomino is taking part in the "Analyst of the Year" award organized by MT5.com portal. If you like his article, please vote for him.
Performed by
Analytical expert: Gerardo Porras Palomino
InstaForex Group © 2007-2013
Published:
2012-07-18 14:48:13 UTC+00 10 months, 2 days, 19 hours, 21 min. ago
Recommend: Forex Analytics

▶

EUR/USD. Forecast for May 21, 2013


2013-05-21 09:34:10 UTC+00 4 hours, 35 min. ago

Views today

665

▶

GBP/USD intraday technical analysis for May 21, 2013


2013-05-21 06:00:09 UTC+00 8 hours, 9 min. ago

Views today

641

▶

GBP/USD. Forecast for May 21, 2013


2013-05-21 10:24:56 UTC+00 3 hours, 44 min. ago

Views today

709

▶

Daily trading forecasts for May 21, 2013


2013-05-21 05:47:19 UTC+00 8 hours, 22 min. ago

Views today

618

▶

EUR/USD intraday technical levels for May 21, 2013


2013-05-21 07:15:52 UTC+00 6 hours, 54 min. ago

Views today

662