| | |
| --- | --- |
| | EUR/USD Weekly Analysis for July 03, 2012 (Weekly Strategy) |
| | |
| --- | --- |
| | AUD/USD- Uncertainty - July 3, 2012 (Daily Strategy) |
News: 2012-07-03 13:55:30 UTC+00 10 months, 2 weeks, 4 days, 17 hours, 2 min. ago
AUD/USD Uncertainty for July 03, 2012 (Daily Strategy)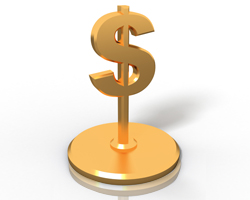 The AUD/USD pair strongly depends on operators' appetite. However, the fact that the Bank of England and the ECB have meetings this week, can lower operators activity.
Currently, the market is set around the 1.0250 level, an area that was both support and resistance over the past few months.
Last Friday at the end of the session, the market hits this level and could not break higher. On the other hand, it is interesting that the pair did not fall again from the level after this explosive upward movement.
According to these data, we have two options: to buy above the last maximum, around 1.0280 or below 1.0220 sell, targeted towards the bullish trend line 1.0060
It is possible that this week the pair oscillate between these levels.
On the other hand, the Momentum indicator is displaying bearish signal.
Show full picture
If you need a personal consultation, contact me via e-mail: gerardo.porras@analytics.instaforex.com
If you like my Technical Analysis, please vote for me by clicking here!
Gerardo Porras Palomino is taking part in the "Analyst of the Year" award organized by MT5.com portal. If you like his article, please vote for him.
Performed by
Analytical expert: Gerardo Porras Palomino
InstaForex Group © 2007-2013
Published:
2012-07-03 13:55:30 UTC+00 10 months, 2 weeks, 4 days, 17 hours, 2 min. ago
Recommend: Forex Analytics

▶

EUR/USD. Forecast for May 22, 2013


2013-05-22 08:36:56 UTC+00 2 hours, 21 min. ago

Views today

633

▶

GBP/USD. Forecast for May 22, 2013


2013-05-22 09:13:02 UTC+00 1 hour, 45 min. ago

Views today

622

▶

EUR/USD intraday technical levels for May 22, 2013


2013-05-22 07:21:02 UTC+00 3 hours, 37 min. ago

Views today

685

▶

USD/JPY intraday technical levels for May 22, 2013


2013-05-22 07:22:10 UTC+00 3 hours, 36 min. ago

Views today

594

▶

Daily trading forecasts for May 22, 2013


2013-05-22 06:02:40 UTC+00 4 hours, 55 min. ago

Views today

641