| | |
| --- | --- |
| | GBP/JPY Technical Levels and Trading Recommendations for July 3, 2012 |
| | |
| --- | --- |
| | EUR/JPY - Elliott Wave Analysis for July 3 - 2012 |
News: 2012-07-03 12:27:07 UTC+00 10 months, 2 weeks, 5 days, 20 hours, 55 min. ago
EUR/NZD - Elliott Wave Analysis for July 3 - 2012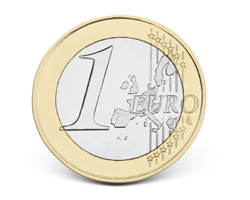 Today's Support and Resistance Levels:

Support
1: 1.5600
2: 1.5581
3: 1.5539

Resistance
1: 1.5723 (Minor wave i bottom - Should be broken)
2: 1.5823
3: 1.5882

Technical Overview:
In the bigger picture we are near the decline not only from 1.6969, but also from 1.9511.
Looking at the short term picture we are currently in minor wave iv from 1.5606. This minor wave iv will ideally end near 1.5688 for the last decline towards 1.5533.
A break below 1.5630 will be first indication that minor wave iv is over and the final decline is under way.
The risk of this scenario is a break above resistance at 1.5723, which is the bottom of minor wave i and under the guidance of Elliott Wave Principle overlapping between wave one and four is not allowed. Therefore, a break above 1.5723 will invalidate the estimations above.

Trade Recommendation:
As we are in the very last part of the major decline caution is warranted and the risk/rewards ration is not appropriate here. Therefore, we should watch out for indication demonstrating that a bottom is in place.
Published:
2012-07-03 12:27:07 UTC+00 10 months, 2 weeks, 5 days, 20 hours, 55 min. ago
Recommend: Forex Analytics

▶

EUR/USD. Forecast for May 23, 2013


2013-05-23 10:06:44 UTC+00 3 hours, 15 min. ago

Views today

654

▶

Elliott Wave analysis of EUR/NZD for May 23, 2013


2013-05-23 07:43:02 UTC+00 5 hours, 39 min. ago

Views today

631

▶

EUR/JPY Elliott Wave analysis for May 23, 2013


2013-05-23 05:58:00 UTC+00 7 hours, 24 min. ago

Views today

698

▶

EUR/JPY technical analysis for May 23, 2013


2013-05-23 05:52:43 UTC+00 7 hours, 29 min. ago

Views today

601

▶

Silver technical levels and trading recommendations for May 23, 2013


2013-05-23 07:41:06 UTC+00 5 hours, 41 min. ago

Views today

649