| | |
| --- | --- |
| | AUD/USD Technical Correction for June 20, 2012 (Daily Strategy) |
| | |
| --- | --- |
| | Silver Technical Levels and Trading Recommendatios for June 20, 2012 |
News: 2012-06-20 08:29:11 UTC+00 11 months, 2 days, 15 hours, 34 min. ago
Operation Twist - Fundamental Analysis, for June 20, 2012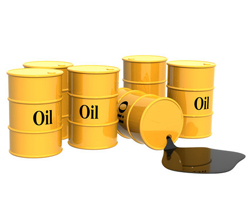 The dollar weakens against major currencies during the European session on Wednesday in a continuation of a downward trend that has begun late on Tuesday in New York.
There are strong expectations on the markets triggered by announcing the U.S. monetary policy by the Feds, scheduled for noon American time.
In this regard, the authorities are expected to announce a renewal of the so-called Operation Twist, which began last September and it expires this month. This transaction is the sale of short-term debt by purchasing long-term bonds, and has given good results in due course to the world's largest economy.
Taking account of the weakening of the main U.S. economic statistical readings within the recent months, there are certain rumours that the Feds will take the above-mentioned decision and will announce a new stimulus step in the economy which is known as QE. Should this happen, it would be the third time the programme is implemented.
The certain fact is that in this case the money will flow back into the economy, which could generate a moderate weakening of the dollar on all fronts, but also provide upward momentum to the actions of the New York Stock Exchange, which is eager to see a plan of this nature.
Of course not everything is positive. The search for risky assets will be limited by the dramatic financial situation in Europe.
The declaration of the G20 meeting, which ended on Tuesday, made another gesture of goodwill by the assistant leaders, who agreed to take steps to prevent countries with the greatest difficulties in Europe, that may suffer from greater problems. Among the participants there was the Prime Minister of Italy, Monti and the Spanish leader, Rajoy.
These situations could lead to growth of the European currencies, but a very moderate, far from the strong impulses that might have taken on previous occasions.
Completing the day's news agenda there will be a release of the oil inventories in the USA at 10:30 Eastern time, which can give a good move to the currencies tied to the "black gold" such as the Canadian dollar and the Mexican peso.
If you need a personal consultation, contact me via e-mail: gerardo.porras@analytics.instaforex.com
If you like my Fundamental Analysis, please vote for me by clicking here!
Gerardo Porras Palomino is taking part in the "Analyst of the Year" award organized by MT5.com portal. If you like his article, please vote for him.
Performed by
Analytical expert: Gerardo Porras Palomino
InstaForex Group © 2007-2013
Published:
2012-06-20 08:29:11 UTC+00 11 months, 2 days, 15 hours, 34 min. ago
Recommend: Forex Analytics

▶

EUR/USD. Forecast for May 23, 2013


2013-05-23 10:06:44 UTC+00 3 hours, 57 min. ago

Views today

657

▶

Elliott Wave analysis of EUR/NZD for May 23, 2013


2013-05-23 07:43:02 UTC+00 6 hours, 20 min. ago

Views today

634

▶

EUR/JPY Elliott Wave analysis for May 23, 2013


2013-05-23 05:58:00 UTC+00 8 hours, 5 min. ago

Views today

701

▶

Silver technical levels and trading recommendations for May 23, 2013


2013-05-23 07:41:06 UTC+00 6 hours, 22 min. ago

Views today

604

▶

EUR/USD intraday technical levels for May 23, 2013


2013-05-23 07:38:02 UTC+00 6 hours, 25 min. ago

Views today

651