| | |
| --- | --- |
| | EUR/USD Intraday Technical Analysis |
| | |
| --- | --- |
| | EUR/JPY Rally To Continue Further - Technical Analysis and Trading... |
Forex Analysis: 2012-04-25 12:37:52 UTC+00 2 years, 9 months, 2 days, 15 hours, 45 min. ago
GBP/CHF Setting Up a Pullback at least to 1.4550 - Technical Analysis and Trading Recommendations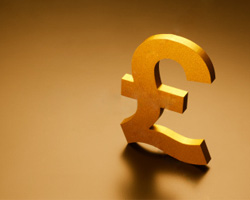 Technical Outlook:
1.4790 - resistance is a bit too strong to break, and we are not surprised. Furthermore, the structure on Weekly Charts indicates a dropping trendline (shown in light colour below), which is passing right through the current price movement. If this trendline holds, GBP/CHF bears are set to regain control. A drop towards 1.4550-1.4600 is possible from here on. On the other hand, a break of 1.4790 (less probable though), will structurally shift the trend.
Show full picture
Chart Setups:
The above chart positioning indicates a pullback at least towards 1.4550-1.4600 in the coming sessions. 1.4790 is holding as strong resistance since long now, and a break there will bring in a shift in trend. As for now, we are counting on bears to regain control back towards the channel support.
Trading Recommendations:
Holding short positions from 1,4520/40 with stop at 1.4790.
Best Regards,
Published:
2012-04-25 12:37:52 UTC+00 2 years, 9 months, 2 days, 15 hours, 45 min. ago
Recommend: Forex Analytics

▶

Technical analysis of EUR/USD for January 26, 2015


2015-01-26 05:29:40 UTC+00 16 hours, 53 min. ago

Views today

764

▶

Daily analysis of major pairs for January 26, 2015


2015-01-26 05:28:31 UTC+00 16 hours, 55 min. ago

Views today

681

▶

#USDX technical analysis for January 26, 2015


2015-01-26 10:08:30 UTC+00 12 hours, 15 min. ago

Views today

745

▶

Technical analysis of Silver for January 26, 2015.


2015-01-26 03:06:11 UTC+00 19 hours, 17 min. ago

Views today

653

▶

Technical analysis of GBP/CHF for January 26, 2015


2015-01-26 02:39:26 UTC+00 19 hours, 44 min. ago

Views today

698