| | |
| --- | --- |
| | *Japanese May Leading Index Rev. 95.2 Vs. 95.6 In April |
| | |
| --- | --- |
| | ADB Says Emerging Asia Needs Closer Ties To Offset Risks Of Economic... |
News: 2012-07-19 04:55:00 UTC+00
Japan's All Industry Activity Declines In May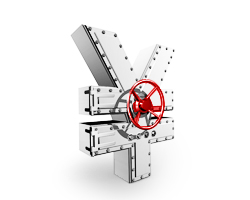 Japan's all industry activity declined in May as expected by economists, data from the Ministry of Economy, Trade and Industry revealed Thursday.
Despite a surge in construction output, the all industry activity index fell 0.3 percent from a month ago, following a 0.1 percent rise in April.
Construction activity recovered strongly in May, up 9.6 percent month-on-month and tertiary industry output climbed 0.7 percent. However, industrial output and government services output dipped 3.4 percent and 0.2 percent, respectively.
On a yearly basis, all industry activity growth slowed to 3.2 percent from 4.1 percent in April.
Published: 2012-07-19 04:55:00 UTC+00 10 months, 4 days, 17 hours, 50 min. ago
EUR/USD
GBP/USD
USD/JPY
GBP/JPY
EUR/CHF
AUD/USD