| | |
| --- | --- |
| | AUD/USD- Uncertainty - July 3, 2012 (Daily Strategy) |
| | |
| --- | --- |
| | Silver Technical Levels and Trading Recommendatios for July 3 , 2012 |
News: 2012-07-03 14:15:20 UTC+00 10 months, 2 weeks, 4 days, 19 hours, 55 min. ago
Fundamental Analysis, for July 03, 2012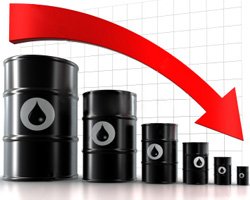 The dollar remains slightly bearish, although the major pairs do not provide appropriate movements.
Oil, which reached its high since June 11 in the last hours, allowed the Canadian dollar and the Mexican peso to strengthen their positions which in its order gave a way to short-term uptrend.
An ounce of gold exceeded $1600 and approached a strong resistance at 1615. The breakdown of this level will result in not only a higher price on an expedited basis, but will force the Australian dollar. The Aussie was strengthened in its turn after the announcement that the ARB was not going to cut interest rates as most analysts thought.
The pound sterling will remain unchanged, if clearly able to overcome the area of ​​1.57. This could occur during the American session; in this case the 1.5740 area is emerging as the objective to continue for the next hours.
As for the euro, it does not leave a narrow price range and falls to 1.2550 not more than 1.2620. Precisely these are the areas that must be overcome to define a short-term trend. For European stock indices we could see another bullish movement of the euro in the next few hours, bearing in mind that the Dow Jones index futures already presented an upward trend in the 4 hour chart.
The Dow Jones had suffered a severe fall on Monday after a disappointing ISM manufacturing for the first time since 2009. It broke the 50 point line that separates contraction from expansion of the sector. However, it could recover during the American session on Tuesday, which is only expected as significant data, the data of manufacturing orders, at 10:00 Eastern.
On the other hand, there is a growing speculation that the Fed may finally implement a new plan to stimulate the economy. The data available data performs negative numbers and, of course, a new stimulus through injections of money could make Wall Street act, while it would weaken the dollar on all fronts.
If you like my Fundamental Analysis, please vote for me by clicking here!
If you need a personal consultation, contact me via e-mail: gerardo.porras@analytics.instaforex.com
Gerardo Porras Palomino is taking part in the "Analyst of the Year" award organized by MT5.com portal. If you like his article, please vote for him.
Performed by
Analytical expert: Gerardo Porras Palomino
InstaForex Group © 2007-2013
Published:
2012-07-03 14:15:20 UTC+00 10 months, 2 weeks, 4 days, 19 hours, 55 min. ago
Recommend: Forex Analytics

▶

USD/JPY intraday technical levels for May 22, 2013


2013-05-22 07:22:10 UTC+00 6 hours, 48 min. ago

Betrachtet heute

665

▶

EUR/USD. Forecast for May 22, 2013


2013-05-22 08:36:56 UTC+00 5 hours, 33 min. ago

Betrachtet heute

651

▶

GBP/USD. Forecast for May 22, 2013


2013-05-22 09:13:02 UTC+00 4 hours, 57 min. ago

Betrachtet heute

718

▶

EUR/USD intraday technical levels for May 22, 2013


2013-05-22 07:21:02 UTC+00 6 hours, 49 min. ago

Betrachtet heute

615

▶

Elliott Wave analysis of EUR/NZD for May 22, 2013


2013-05-22 07:27:03 UTC+00 6 hours, 43 min. ago

Betrachtet heute

659